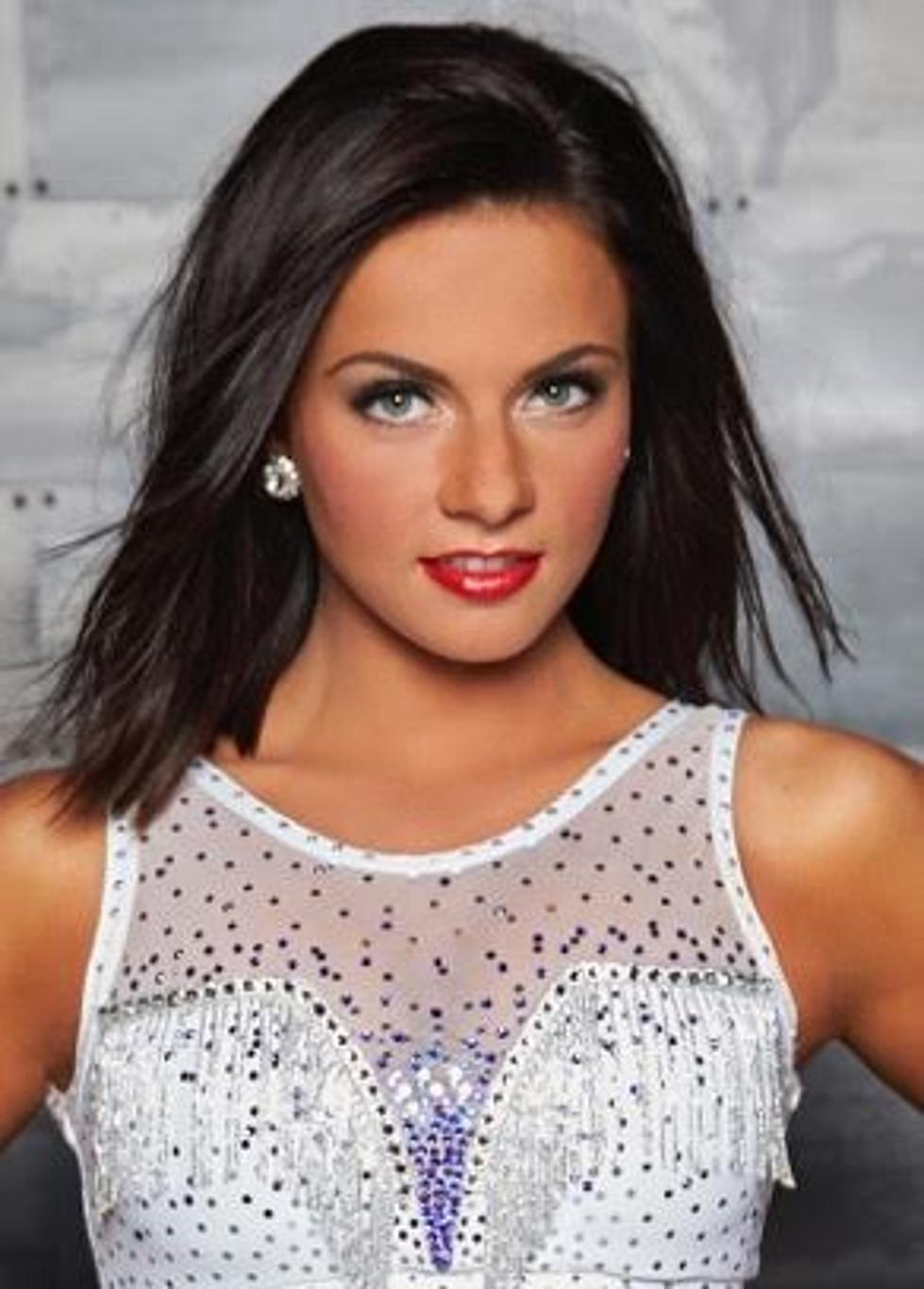 Meet Brooklyn, a Minnesota Vikings Cheerleader!
Photo Courtesy of the Minnesota Vikings Cheerleders
Meet Brooklyn: a 2013 JM Grad, is a third year cheerleader and when she isn't cheering, she is a student at the University of Minnesota majoring in Sports Management. She says "I would love to work in game day operations with a professional team someday, either football or baseball, ideally!"  Brooklyn says fans would be surprised to know that besides her mom, she grew up with all boys—her dad and four brothers!  While lots of MVC cheerleaders have prior dance experience, (Brooklyn was on the JM Dance team) she also grew up as a gymnast and even competed as a Junior Olympic Gymnast!  Being an MVC, they only "work"the home games each year, but that is such a small portion of what they do.  One of the most impactful roles they hold as Minnesota Vikings Cheerleaders is one that people may not see. They do numerous appearances throughout the year in the surrounding area to meet with fans and show support for the community, giving back through appearances and a portion of their calendar sale proceeds goes to the Vikings Children's Fund which supports pediatric cancer research at the University of Minnesota children's hospital!- Brooklyn says "The community involvement that we are able to have is so amazing and some of the most memorable moments are those where a 4 year old gets the biggest excitement out of a high give, or a 50 year season ticket holder who just wants to say "thank you"".
Get to know more about Brooklyn in her bio on Vikings.com.  Have a great season ladies!