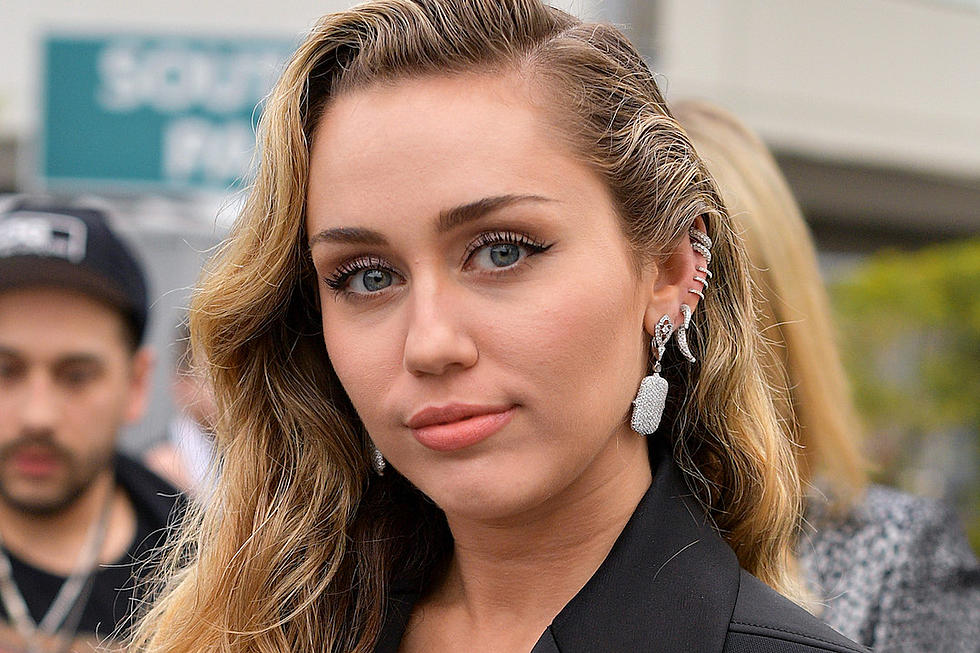 Miley Cyrus Speaks Out After Being Groped by a Fan in Barcelona
Matt Winkelmeyer, Getty Images
Over the weekend, Miley Cyrus felt the thrill of unexpectedly headlining Primavera Festival in Barcelona, Spain after Cardi B pulled out for unknown reasons; however, that joy quickly diminished when she was groped by a fan while leaving a hotel with her husband Liam Hemsworth.
On Tuesday (June 4), the pop star spoke out about the incident via Twitter. She posted a short video showing news footage of the attack, and shared the following message: "She can be wearing what she wants. She can be a virgin. She can be sleeping with 5 different people. She can be with her husband. She can be with her girlfriend. She can be naked. She CAN'T be grabbed without her consent. #Don'tF**kWithMyFreedom."
As video footage shows, an aggressive fan grabbed the 26-year-old by her hair as she was trying to get to a car through a crowd of people and planted a kiss on her cheek without her consent.
The singer recently her She Is Coming EP, which is the first of three albums Cyrus plans on releasing this year. She Is Here is set to follow this summer, and She Is Everything is slated to come out by the end of the year.
12 Celebrities With Horrifying Stalker Stories