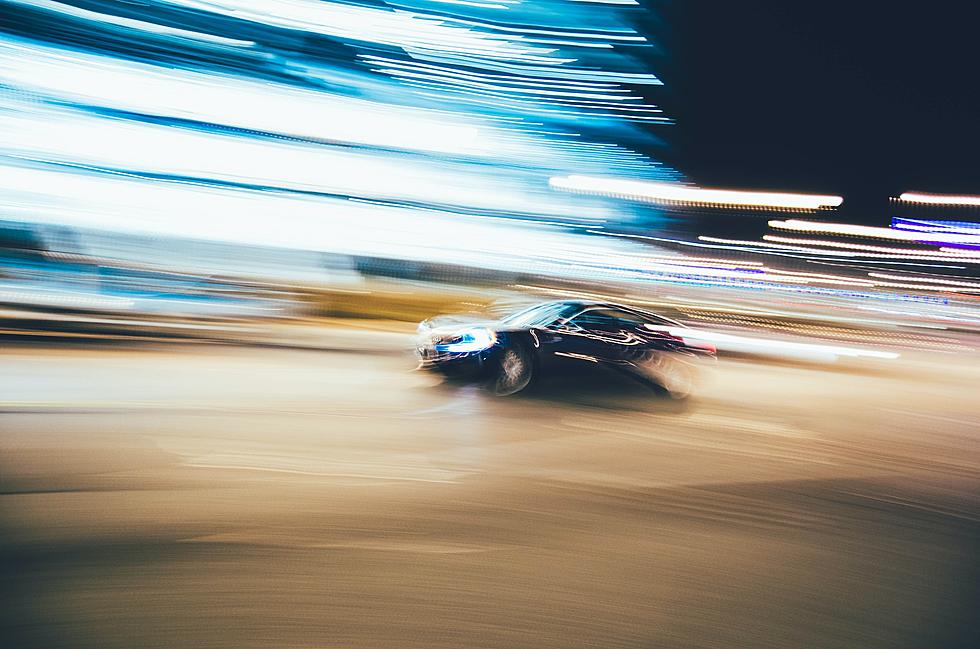 Minnesota Announces Statewide Street Racing, Speeding Crackdown
Lucas Ludwig via Unsplash
If driving with a lead foot is one of your guilty pleasures, you may want to think twice about hitting the road in Minnesota this summer.
For the third year in a row, the Minnesota State Patrol is going to great lengths to put the brakes on speeding on the state's roadways.
They're turning up the heat. Literally.
The State Patrol is bringing back the HEAT (Highway Enforcement for Aggressive Traffic) program to try and combat street racing, speeding, and other dangerous driving behaviors throughout the North Star State.
Special summer enforcement is planned across the state, and not just at ground level. A State Patrol helicopter will be used to monitor speeds from the sky.
In the two previous HEAT program runs, Minnesota law enforcement saw significant results.
During street racing enforcement from April 15 through December 31, 2022, 1,995 stops were made resulting in 804 citations and warnings, 167 arrests, and 66 DWI arrests.
Meanwhile, HEAT enforcement from February 15 through December 31, 2022 resulted in 26,688 stops, 313 arrests, and 165 DWI arrests.
Officials estimate that fatal crashes dropped 10 percent last year and are down 22 percent this year.
A University of Minnesota study following HEAT last year showed the number of vehicles traveling over 70 mph decreased by 11 percent on metro-area freeways where the speed limit increased to 60 mph.
In greater Minnesota on highways where speed limits were raised to 60 mph, the number of vehicles traveling over 70 mph dropped nearly 29 percent.
On four-lane, divided, 65 mph roads where the speed limit remained the same, the number of vehicles traveling over 75 mph also decreased by almost 29 percent.
Most notable was a 43 percent decrease in the number of vehicles traveling in excess of 80 mph on rural 70 mph freeways.
120 Year Old Minnesota Bridge Still In Use And Freaking Amazing
Minnesota known as the land of 10,000 lakes has one of the most unique old bridges still in use today. The Duluth Aerial Lift Bridge in Duluth Minnesota is what they call a span-drive configuration movable lift bridge.
Inside Minnesota's Largest Candy Store
I had been to Minnesota's Largest Candy Store once before, but they did some pretty cool things since the last time I was there. They added a bunch of superheroes, Star Wars stuff, and a candy band.
According to their
Facebook page
, Jim's Apple Farm is actually how the now huge candy store got its start. It is located in Jordan, MN and you can't miss it. It is a huge yellow building.
Even though candy is mentioned in the name, they have a little bit of everything. They have fresh baked pies and cookies and fudge. We walked in and it smelled amazing!
They also have the largest selection of sodas! Then there is chocolate and taffy and gummies and chips and puzzles and games. So much stuff!
They even have a Zoltar machine like in the movie, Big. I had to check that out. He told me the only helping hand is at the end of my arm. Gee, thanks Zoltar.
There were even crickets and worms! Not gummy worms, but actual worms.
They also have candy from all over the world!
The store is seasonal, however. November is their last month of operation for the season.
Most Expensive Minnesota Airbnb $4K A Night Has Indoor Waterslide
Look what you get for $4,000 a night in Minnesota. Indoor Waterslide, Pool Table, Shuffle Board, Hottube, and tons more. Just...Wow!