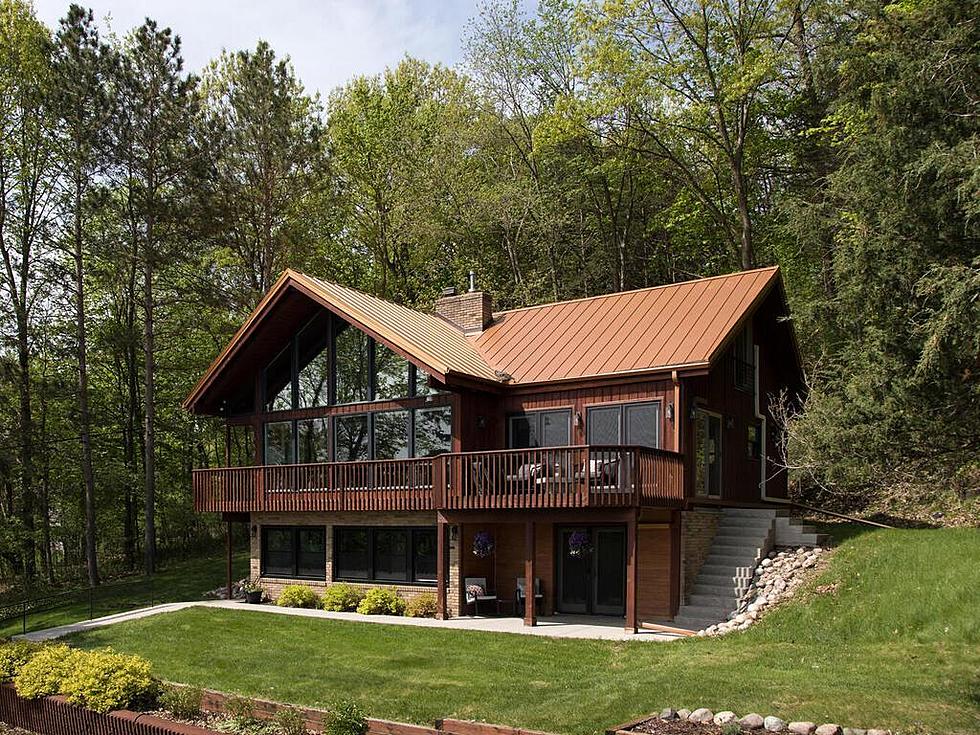 Minnesota City Denies Rental – $900K A-Frame House for Sale
Edina Realty
If you own a really nice home, and you think it would be great for an AirBnB or a VRBO, you should be able to do that, right?  Apparently not.  That is the case with this gorgeous home in Afton, Minnesota.
Afton has denied a short-term rental for this home, so the owners have put it back on the market according to a listing with Edina Realty.  
This home is an A-Frame home that immediately makes me think that it's more cabin-like.  But that is not the case.  The home is gorgeous, sitting on the St. Croix River and listed for $875,000.
This home has cozy cabin elements, but a gorgeous mid-century modern feel with endless improvements throughout. You will love the open and airy layout, as well as the vaulted ceilings, drop beam architecture, and amazing views of the St. Croix River.
The views look amazing as they are focused on the St. Croix Valley.  That has to be part of the reason that the house is so pricey.  It is really nice, but that area is quite affluent, equaling expensive.
Here are some of the photos of the inside of the home from Edina Realty.  
AFTON, MN A-FRAME HOUSE
40 Things to Do in Central Minnesota This Summer