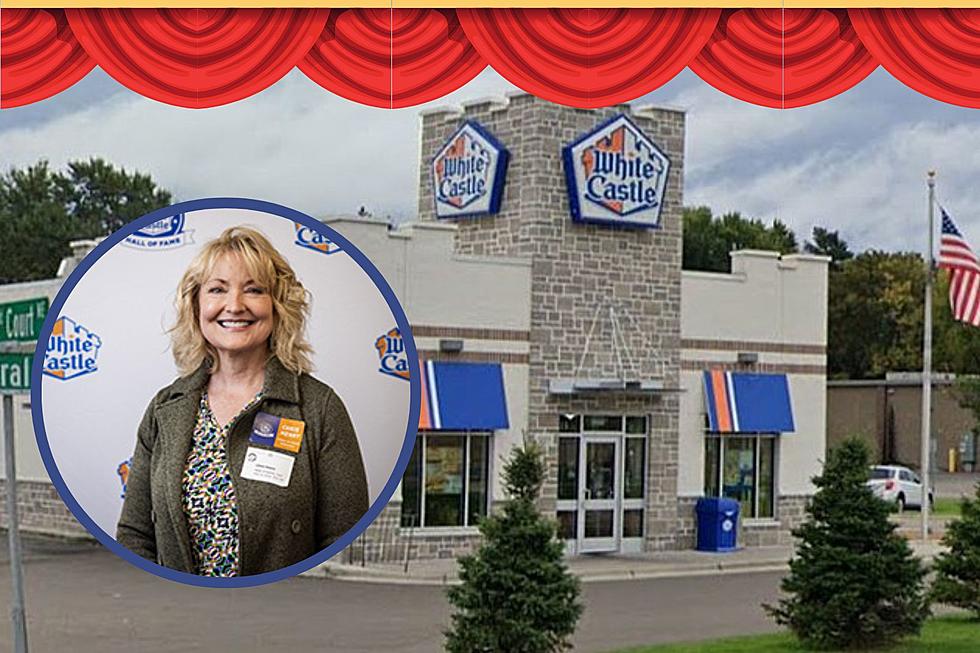 Minnesota Woman Inducted into the White Castle Hall of Fame
White Castle, Google Maps
I suppose there are a lot of halls of fame that I don't know about. But this one I didn't expect! There's a hall of fame for White Castle lovers. Did you know that? And this year there's a Minnesota woman who was inducted.
White Castle Cravers Hall of Fame
The White Castle Cravers Hall of Fame was first created back in 2001, according to KARE 11. They created it in order to honor their biggest fans. The way you enter to become a part of the Cravers Hall of Fame is by submitting an essay about why you're one of the biggest White Castle fans.
Minnesota Woman Inducted into 2022 White Castle Hall of Fame
Chris Henry from Forest Lake, Minnesota was officially inducted into the Cravers Hall of Fame recently. A ceremony was held in Columbus, Ohio where their White Castle headquarters is located.
Chris' essay was titled 'Home is Where the Castle Is'. In it, she talked about all of her fond memories of eating at White Castle. She said that after first trying White Castle when she was little she was hooked.
I'd say one of the big reasons why she was selected as an inductee was because she picked which house to buy based on its vicinity to a White Castle. Seriously.
She writes, "[My husband and I] began the search for our together home. After looking at many options, we settled into a home in Forest Lake, MN. My husband does not know this (but he will now), that the fact there was a WC in Forest Lake was a determining factor in my location decision."
READ MORE: Free Summer Events in Rochester
LOOK: 20 American foods that raise eyebrows outside of the US
Stac



ker
compiled a list of 20 unusual and uniquely American foods that might raise eyebrows outside the U.S.