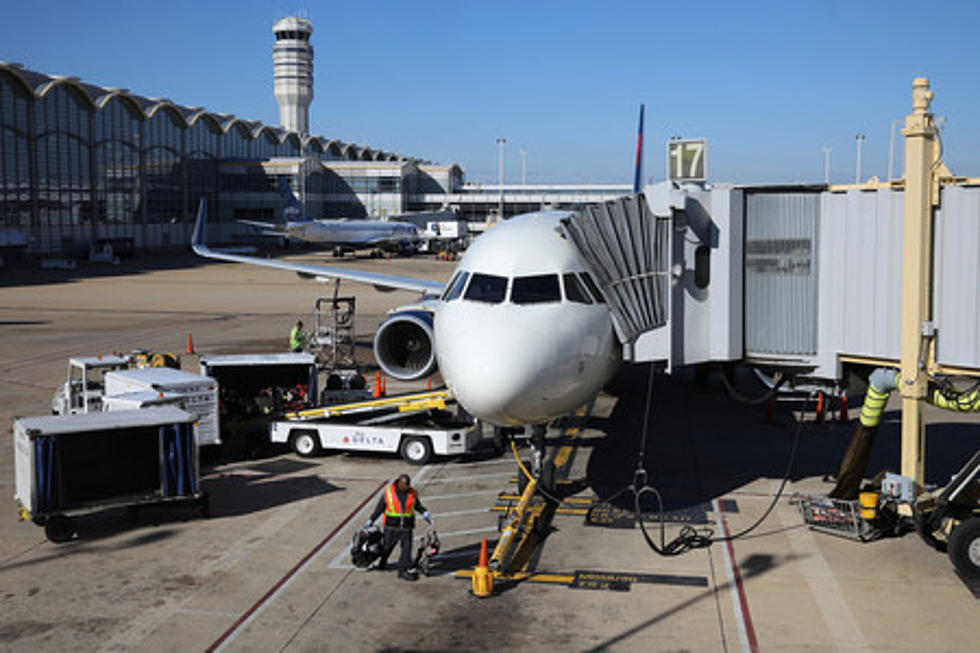 Minnesota's Largest Airline is Canceling Hundreds of Flights This Summer
Thinkstock
Here's a head's up if you happen to be planning a vacation: the largest airline in Minnesota is canceling hundreds of flights this summer.
Flights out of and into Minnesota were canceled last weekend
It's the phrase no one wants to hear when they're traveling: Your flight is canceled. Yet, that very phrase is being heard much more frequently in Minnesota these days and is a trend that looks like it will continue through the summer, as well.
So here's a head's up if you have a trip booked on Delta Airlines and you're flying out of the Minneapolis - St. Paul International Airport (MSP) in Bloomington. The biggest airline serving Minnesota already canceled hundreds of flights over the Memorial Day Weekend and has canceled hundreds of more flights well into June, July, and August.
According to this Reuters story, Delta joined other major U.S. airlines like United and American in canceling flights over the holiday weekend, canceling about 700 flights over the four-day period, according to FlightAware. That included 134 flights on Monday or about 4% of scheduled trips, the story said.
And flight cancelations affecting Minnesota will continue into the summer
KARE-11 said that those figures included about 100 flights that were canceled at MSP here in Minnesota. And, late last week before the holiday weekend, Delta announced it was going to cut back on flights as well. A release on the Delta website explained what changes were forthcoming:
We'll be taking additional steps in the coming days and weeks to strategically decrease our flight schedule this summer. From July 1-Aug. 7, we'll reduce service by approximately 100 daily departures, primarily in markets in the U.S. and Latin America that Delta frequently serves.
Delta said these cancelations will "build additional resilience in our system and improve operational reliability for our customers and employees; we'll continue to proactively adjust select flights in the coming weeks," it noted.
So why are these flight cancelations in Minnesota happening?
So what's behind the cancelations? Delta said it's a combination of factors, including weather and air traffic control, vendor staffing, and increased COVID case rates contributing to higher-than-planned unscheduled absences, that have all taken a toll on its ability to staff some of those previously-scheduled flights.
While all these cancelations are definitely worth keeping an eye on if you're flying this summer, it's not all bad news, though: My wife and I flew on Delta over the holiday weekend and, luckily, our flights went off without a hitch. We flew MSP to Phoenix without any issues, and on the way back, our flight from Las Vegas to MSP even landed about 15 minutes early.
Listen to Curt St. John in the Morning
Weekdays from 6 to 10 on Quick Country 96.5
The Worst Things You Can Eat or Drink Before Flying
If you're flying to go see family or friends or just heading out on vacation, here are some things you definitely should NOT eat or drink right before hopping on a plane. And keep scrolling along for a couple of ideas of good food for you to eat before you take off.