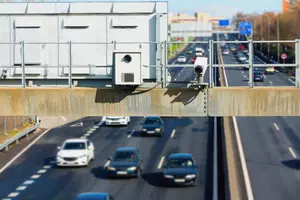 Missing Southern Minnesota Woman's License Plates Reported In Idaho
Thinkstock
A missing Southern Minnesota woman's license plates were recently spotted in Idaho according to a press release from the Le Sueur County Sheriff's Office. The woman, 50-year-old Pamela Jewison of New Prague, hasn't been seen since November 12th, when her husband reported her missing as she didn't report to work that day.
According to the press release from the Le Sueur County Sheriff's Office:
Deputies reviewed the Jewison home security system and found that Pamela Jewison left her home on Friday morning in her 2015 silver in color GMC Yukon Denali. Pamela's family has made contact with all family and friends and none of them have seen or spoken to Pamela since last week and her whereabouts remain unknown and the family expresses their concerns for her wellbeing.
On Monday, November 15, 2021, the Sheriff's Office in Le Sueur County was contacted by the Post Falls Idaho Police Department, who reported that the City's Automated License Plate Reader System on Interstate 90 collected the license plate number from Pamela Jewison's vehicle, traveling west along I-90. Law enforcement in that area will continue to try to locate Jewison and the vehicle associated with the vehicle's license plates.
The Le Sueur County Sheriff's Office will continue to investigate the matter.
The Sheriff's post was made around 9:00AM and an hour and half later had been shared over 200 times.
Minnesota's Longest Drive-Thru Light Show Is In Mankato
The Kiwanis Holiday Light Display is located at Sibley Park in Mankato. The holiday display is free to the public but cash donations are accepted. All money collected is given to area non-profits.