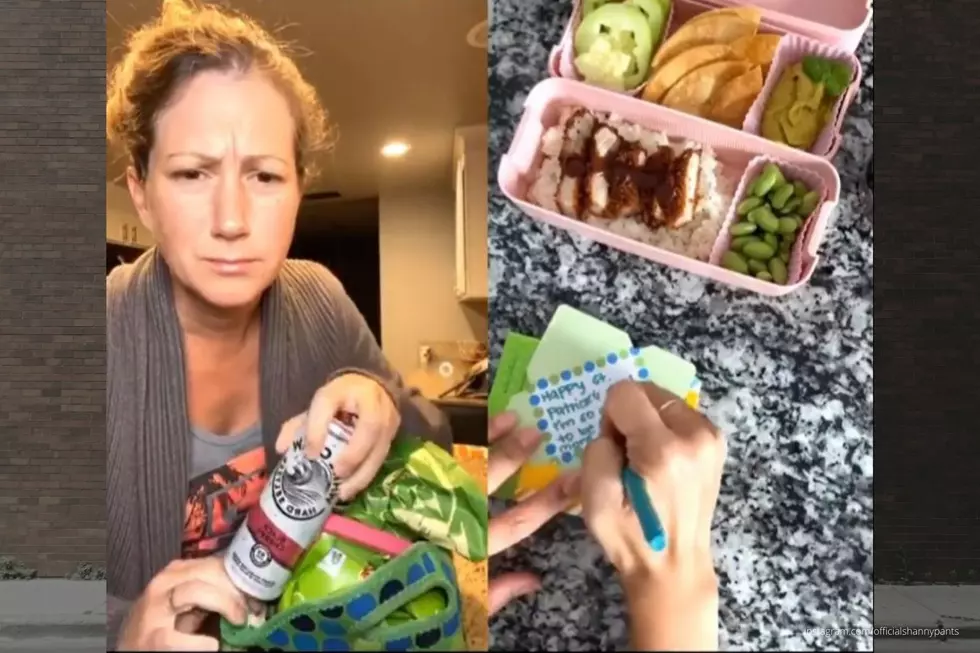 Mom Goes Viral After Posting Hilarious 'Back to School' Videos (WATCH)
www.instagram.com/officialshannypants/
Hey moms...I can feel the tension in the air already and can tell that you need a laugh as we all handle this "back-to-school in the middle of a pandemic" thing we got going on.  We are all blaming "Karen" for everything wrong and saying "I'm fine" when in fact, we are NOT.  If that sounds familiar and you have opened up your mouth and said any of those things...or you are just a mom...STOP whatever you are doing right now and go follow this mom that has gone viral.
Shanny Pants is a mom that is cracking me up today.  OMG!  Every single one of her videos is just making me laugh so hard because it is almost like she is reading my mind and then playing out my world on Instagram, Facebook, or Tik Tok.
If you haven't laughed yet today, take a moment and let the giggles start because here are just a few of the very funny videos that are making me lol today...
Ok...I am literally cracking up at my desk and trying to look like I'm working.  Don't tell the boss but we are going to watch another one that is my absolute favorite (and will soon be yours too!).
First of all, I have no idea what some of those ingredients are on the right so yeah, I don't make lunches like that for my kids.  In fact, they would tell you that I haven't made a school lunch for them in about 5 years.  No special shapes of food.  No cute notes written on the banana peel.  I just make sure that they have something in the fridge to throw in their box.  Ok, I do my best with that too but there are days when that is also a fail.
Do we have time for one more video?  I am going to say "yes!".  Wait for it...wait for it...
The boss just came in wondering what the heck I was doing so I guess I have to go back to work.  But, to this amazing woman who is making all of us laugh, thank you, thank you, thank you.  #IHeartYou
 Listen to Jessica Williams weekdays from 6 am until 10 am on Y105FM's Early Morning Show with James Rabe and Jessica Williams.
What it is Really Like to Work from Home with Kids