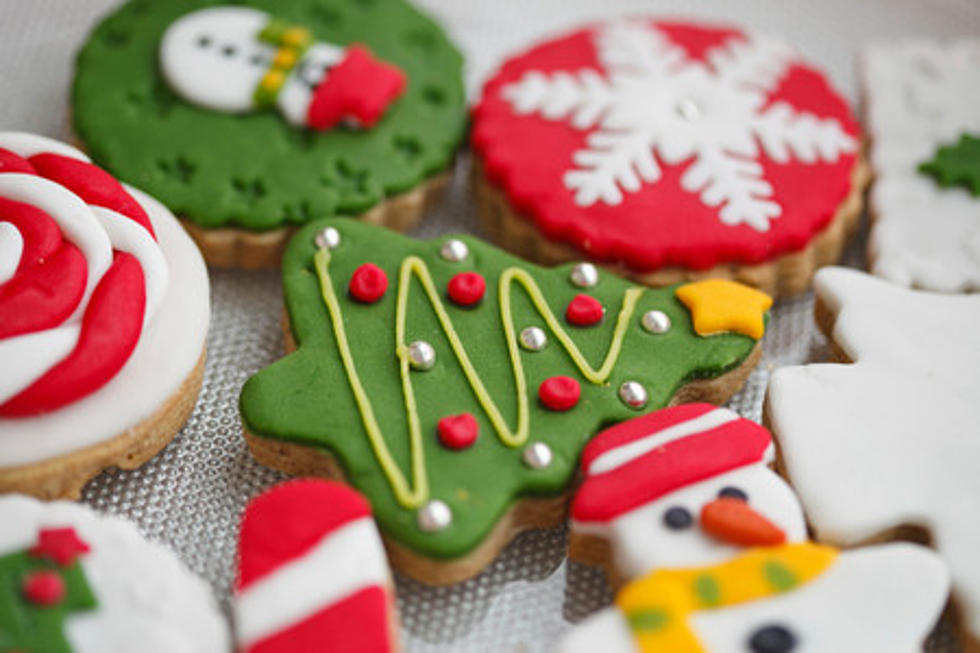 Most Popular Holiday Desserts in Minnesota, Iowa, and Wisconsin
ThinkStock
Lots of baking happens around this time of year. I love to bake so I'm excited to make Christmas cookies soon! But there are plenty of other desserts that people like to have during the holidays. So what are the most popular holiday desserts in Minnesota, Iowa, and Wisconsin?
Growing up we always made cut-out cookies at our house. We'd make the cookies, I'd eat some of the raw dough, and then all of us would gather in the kitchen and decorate the differently shaped cookies with lots of frosting and sprinkles. We've also made spritz cookies. And the big baking undertaking in my extended family is the lefse.
My grandparents have always made the lefse for Christmas for as long as I can remember but a couple of years ago my husband and I took over that duty! It's kind of exciting because the lefse is important in my family so to be the ones bringing the lefse is fun.
But lefse is not the most popular holiday dessert in Minnesota, Iowa, or Wisconsin! I mean, I don't think lefse is technically a dessert either so I guess that makes sense. Let's look at our favorites according to this study done by Zippia.
Favorite Holiday Dessert in Wisconsin
Wisconsin's favorite holiday dessert is Andes Peppermints. Those are delicious but for the holidays I'd want them baked into something, like a cookie.
Favorite Holiday Dessert in Iowa
Iowa's favorite is Oreo balls. Ahhh those are so dang good, I could eat them all night, feel sick, and keep eating them. Yum!
Favorite Holiday Dessert in Minnesota
And Minnesota's favorite holiday dessert is peppermint kiss cookies. Those are pretty delicious so I'm not mad about that being our favorite.
Nebraska is after my heart, though, their favorite holiday dessert is York Peppermint Patties and I LOVE those things.
LOOK: The top holiday toys from the year you were born
With the holiday spirit in the air, it's the perfect time to dive into the history of iconic holiday gifts. Using national toy archives and data curated by
The Strong
from 1920 to today,
Stacker
searched for products that caught hold of the public zeitgeist through novelty, innovation, kitsch, quirk, or simply great timing, and then rocketed to success.
The Most Popular Christmas Movies of All-Time