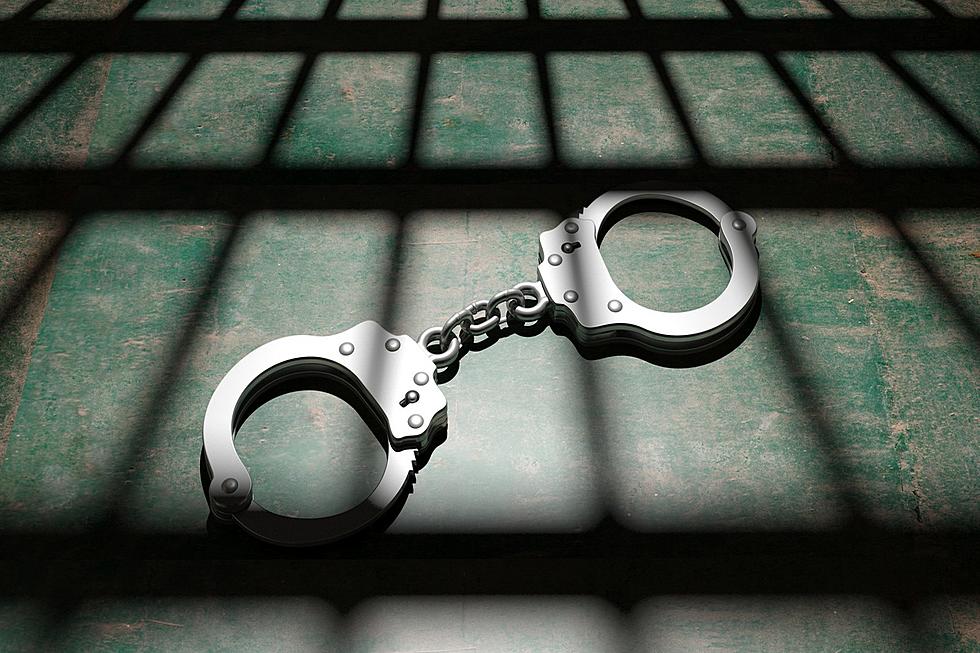 Olmsted County – See Warrants Out for Domestic Assault, Grand Theft Auto and More
Rawf8
Do you know where these five people are? There are warrants issued for their arrest. These come from the Olmsted County Sheriff's Office and are warrants selected by the Sheriff's Office. (accurate as of publishing date, July 07, 2021.The photos for the story's article cover are chosen based on alleged acts in the warrant.
Olmsted County Warrants Included In Today's Collection:
Dyreese Kentrell Brown - Felony - Domestic assault by strangulation
Kelsey Rae Hollermann - Felony - Check forgery
Brady Kurt Cummins - Felony Theft Take/Drive Motor Vehicle*, financial transaction card fraud, check forgery.
LOOK: Highlighted Warrants for Goodhue Couny (as of August 25, 2021)
This week, just the
Goodhue County Sheriff's Office
shared warrants. They are selected by each office and do not necessarily represent "most wanted" in either county.
If you see any of these people, do not approach or attempt to apprehend them. Instead, in Olmsted County, during weekdays call 507-328-6830. After 5 PM and on weekends, call 507-328-6800. In Goodhue County, call 651-358-3155.
As always, in an emergency, call 911.
The goal from both offices is to create awareness so these individuals can be found.
This gallery is of individuals wanted as of August 25, 2021. If you are viewing this gallery at any time after that date, the warrants listed could be settled.
Auto Theft - Always A Felony In Minnesota
When it comes to stealing stuff in Minnesota, the value of the thing you steal makes a big difference. To be a felony offense, the thing has to be over $1,000. However, that's not the case when it comes to auto theft, which comes under the heading, "Grand Theft."
Grand theft is ALWAYS a felony, even if the value of the car (or other item) is less than a grand.
An interesting note from Keyser Law,
One more thing: To commit auto theft the defendant need not intend to permanently deprive the owner of the vehicle. "Borrowing" a vehicle without consent is still theft.
Although it's been added to each image, a reminder. if you recognize someone, it's not your job to approach them, try to detain them, or do anything other than call the Olmsted County Sheriff's Office and let them know your info.
If you see any of these individuals during weekdays call the Olmsted County Sheriff's Office at 507-328-6830. If it's after 5 PM and on weekends, call 507-328-6800.
And in other crime news...
Rochester, MN (KROC-AM News) - Rochester police have arrested the man suspected of attacking two women with a machete early today and have released another man who was arrested shortly after the incident at the Cascade Creek Apartments.
Police Captain Casey Moilanen says Omar Maani was taken into custody this afternoon at a residence in northeast Rochester. he is expected to be charged with second-degree assault. Moilanen says the second man, who was initially suspected of choking a third woman involved in the incident, was released from custody this afternoon after it was decided there is insufficient evidence to charge him in the case. There's more, keep reading: Rochester Police Capture Man Accused of Machete Attack
As always, if you have a comment, complaint, or concern about something I wrote here, please let me know: james.rabe@townsquaremedia.com
Listen to James Rabe Monday, Wednesday, and Friday from 11-Noon on KROC AM 1340 and 96.9 FM and Weekdays with Jessica Williams Weekday from 6 - 10 AM on Y-105 FM
And in completely light-hearted stuff...
Celebrity Names People Can't Seem to Spell Correctly
See some of the most common celebrity name misspellings, below.