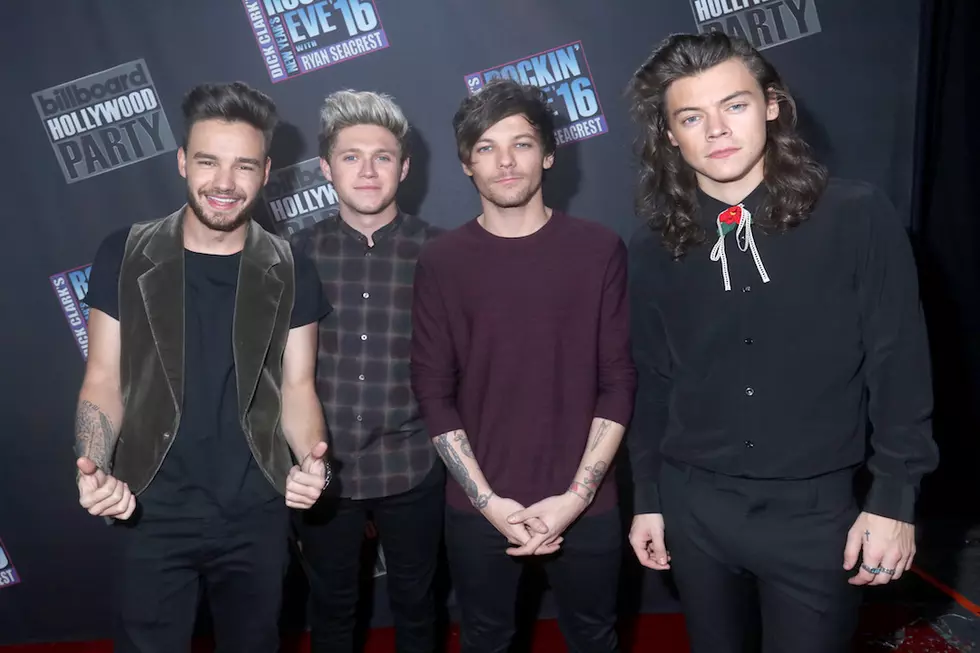 Liam Payne Plans to Reunite With One Direction Over Christmas
Mark Davis/DCNYRE2016/Getty Images for dcp
Liam Payne dropped by Capital FM to speak with radio personality Roman Kemp, revealing that he and his former bandmates have plans to get together over Christmas. It does not appear, however, that Zayn Malik – whom Payne, 25, is rumored to be feuding with – has been invited.
"I spoke to Niall [Horan], we spent like four hours on FaceTime, I hadn't spoken to him in ages," the musician said. "It was actually really, really funny. We had a really good laugh. I hope to [see him over Christmas]. I mean, the thing about it is I can understand that we're all quite right like I was saying to him the other night, 'Oh, I'll come over' or whatever and then he flaked me twice so I was like, 'Listen, I'll just text you next week and we'll see what's happening. Just let me know when you're available.'"
Payne continued, "Everyone's so busy, it's like it is what it is but it's, um... yeah, I obviously saw Louis [Tomlinson] over the course of X Factor."
"I haven't seen Harry [Styles] in a while now but I think everybody's in London at the moment, which is cool, for the first time. The closest we've been in the band in a while," he added.
Payne was careful not to mention Malik, 25, during the interview. Fans believe there's a rift between the "Pillow Talk" singer and the rest of One Direction following the release of his latest single. Malik dropped a new track early this week called "Good Years," in which he waxed nostalgic about what appears to have been his time in One Direction.
"Too much drugs and alcohol / What the hell were we fighting for / I close my eyes and see a crowd of a thousand tears / I pray to God I didn't waste all my good years," he croons.
Neither Malik, nor his former bandmates, has commented on the drama.
One Direction Through the Years