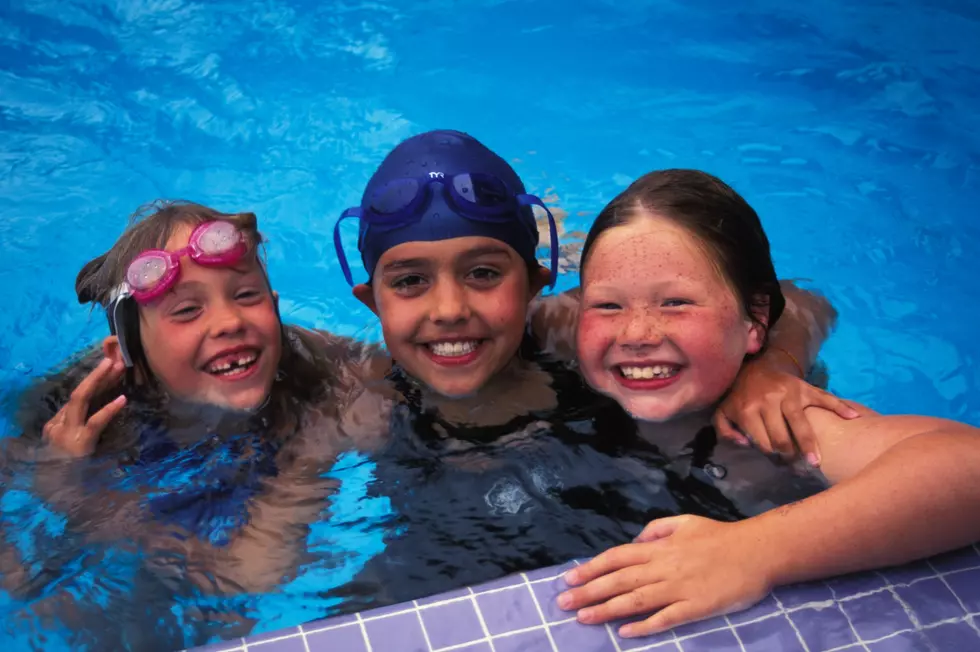 Opening Dates for Rochester Pools and Beaches Officially Announced
ThinkStock
So the weather isn't great today or this weekend so swimming may not be on your mind right now, but I've looked at the forecast and next week it's going to warm back up! Just in time for the Rochester, Minnesota pools and beaches to open for the summer! The official opening dates were just announced.
The City of Rochester Parks and Recreation made the official announcement yesterday of when the local pools and beaches will open for the summer. And they're all opening within the next 11 days!
Soldiers Field Pool
Soldiers Field Pool will open Saturday, June 5th at noon. This is perfect because according to my weather app (I use The Weather Channel app) it's supposed to be a high of 87 on the 5th! Right now it says there will be a few clouds but that's ok.
Hours for the summer at Soldiers Field Pool is noon - 8 PM every day. And don't forget, swimming at Rochester pools is free this summer! You can check out more details about that HERE.
Silver Lake Pool
Silver Lake Pool's opening day is Monday, June 7th at noon. Right now, the weather for the 7th is a high of 83 but there's a slight chance for thunderstorms in the morning. However, this is over a week away so the weather could change dramatically before then (hopefully for the better).
The pool will be open seven days a week from noon - 5 PM this summer. And remember, admission is free!
Foster-Arend Beach
Foster-Arend Beach opens for the summer tomorrow, Saturday, May 29th at noon. Sadly, the weather isn't going to be the best for tomorrow with a high of just 65, but it's going to warm up next week and be in the 80s by next weekend!
Regular hours for this summer at Foster-Arend Beach will be noon - 8 PM every day through Labor Day.
Cascade Lake Beach
Cascade Lake Beach will open for the season on Friday, June 4th at 4 PM. Right now, the weather for the 4th is looking good, a high of 81 and partly sunny.
The beach is only open on weekends starting Friday at 4 PM until Sunday at sunset through Labor Day. The Parks and Rec Department says the beach is closed Monday until Friday at 4 PM due to mining in the lake.
Speaking of pools, have you seen this Mankato house that has a secret pool hidden behind a bookshelf?! Keep scrolling for pictures!
LOOK: Southern Minnesota Home For Sale Has Secret Pool Hidden Behind a Bookshelf