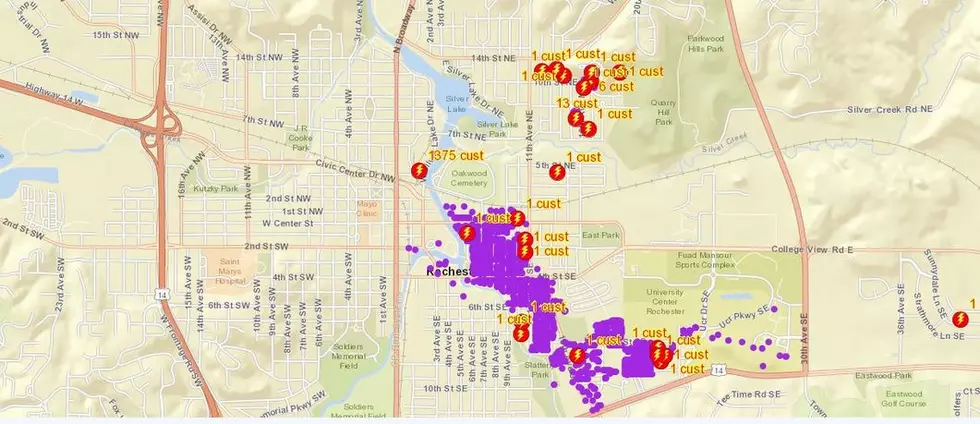 Over 4,500 in Rochester are Without Power
rpu twitter
Afternoon thunderstorms have left thousands in Rochester without power.
Listeners are also reporting several stoplights are out around town. Please be careful as you are traveling around Rochester.
The National Weather Service has issued a Severe Thunderstorm Watch in effect until 7pm for a large portion of southern Minnesota. Counties included Blue Earth, Brown, Dodge, Faribault, Fillmore Freeborn, Goodhue, Houston, Le Sueur, Martin, Mower, Nicollet, Olmsted, Rice, Steele, Waseca, Watowan and Winona counties.