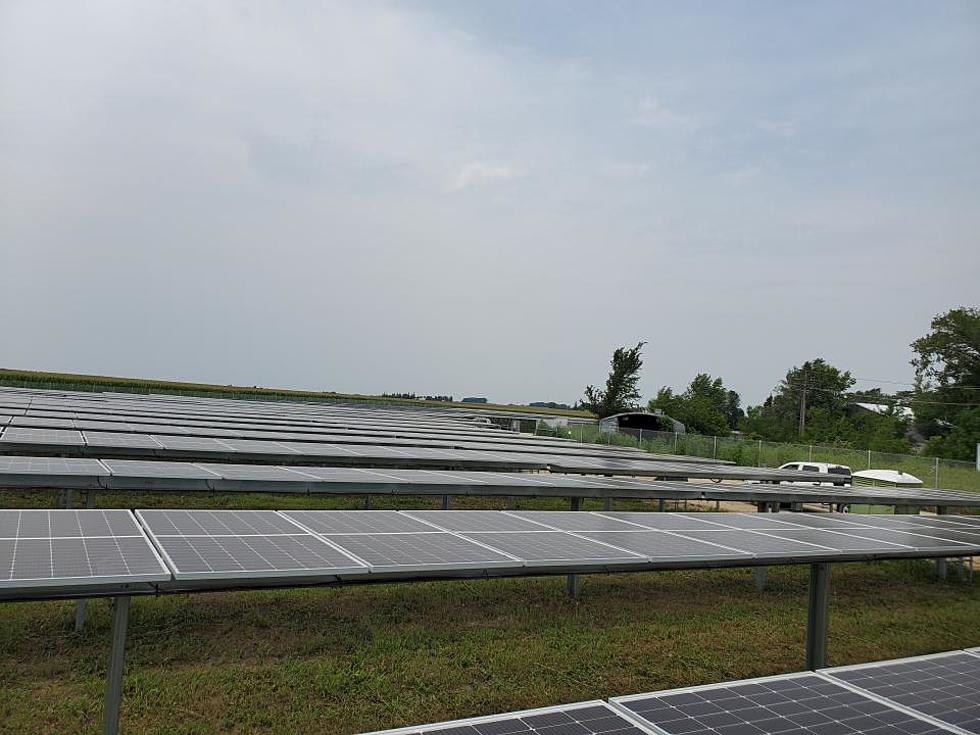 Polluted Olmsted County Property Has New Purpose
Olmsted County
Rochester, MN (KROC AM News) -  There is a new source of electricity in rural Olmsted County.
It will come from a new solar array that was constructed at a site in the 4600 block of 70th Ave NE. Work on the project began last December.
The project is the result of a partnership between Olmsted County, Cenergy Power, and People's Energy Cooperative (PEC).
Under the partnership, Cenergy built the array on Olmsted County-owned land and will sell the power generated from the panels to PEC through a 25-year agreement. The land is part of a 22-acre parcel purchased by the county in 2020. The property was tax-forfeited at the time of purchase and includes a mix of agricultural and contaminated land.
The project will produce about 2.1 MWh per year, which translates to electricity for about 200 homes.
"Before Olmsted County acquired this land, it was originally a radar monitoring base used by the U.S. Government. Then, it was purchased privately and accumulated significant amounts of waste," said Olmsted County Director of Facilities and Building Operations Mat Miller. "Olmsted County knew the land was polluted at the time of purchase. Our goal is to continue restoring the land to make the entire property usable. To that end, we will continue to clean up the polluted land during and after construction of the solar array."
"We are pleased to be able to partner with Cenergy and Olmsted County to make this project a reality. It aligns with our mission to provide innovative energy solutions for our members, our values of good stewardship and involvement in our communities, as well as our strategic goal to explore and pursue renewables that provide member value," said PEC President and CEO Mike Henke.
News update:  Minnesota US Senator Klobuchar diagnosed with breast cancer.
LOOK: What are the odds that these 50 totally random events will happen to you?
Stacker
took the guesswork out of 50 random events to determine just how likely they are to actually happen. They sourced their information from government statistics, scientific articles, and other primary documents. Keep reading to find out why expectant parents shouldn't count on due dates -- and why you should be more worried about dying on your birthday than living to 100 years old.