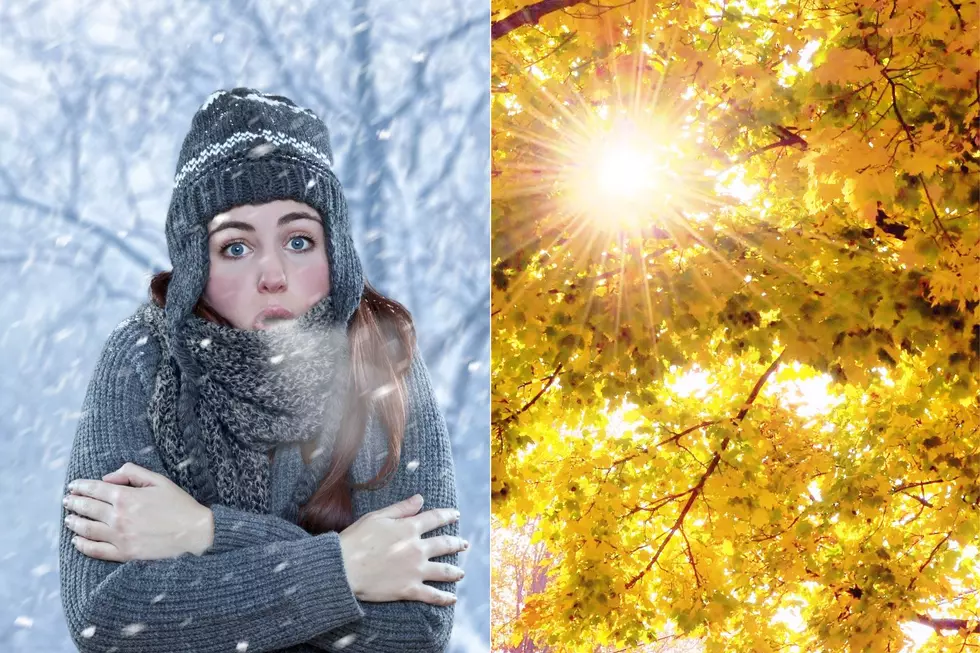 Record-Setting High and Cold Temperatures Possible Right Now in Minnesota
Canva
If you enjoy the extremes of Minnesota weather, the current weather we're experiencing is right up your alley.
It seems like just about EVERY state in the country makes that same joke about how if you don't like the weather, wait five minutes and it'll change. Maybe we exaggerated a little bit, but here in Minnesota, it really IS true. Or kinda true. At least right now, anyway.
That's because much of the North Star State could set a record for high temperatures this week, while only a little over two weeks ago the exact opposite was true. Talk about taking a serious case of weather whiplash!
Right now, on November 2nd, much of the Land of 10,000 Lakes is experiencing a fall heatwave, with high temperatures around 20 degrees or more above the average for early November. Here in Rochester, the National Weather Service says our average high is 49 degrees, yet our forecast high temperature is in the mid 70's on Wednesday.
And, if Minnesota's Med City does get warmer than 74, we'll set a brand new record for the warmest temperature EVER on November 2nd. The current record of 74 degrees was set back in 1953 and according to Chris Kuball, chief meteorologist at ABC-6 in Rochester, it has a very real chance of falling today.
Now keep in mind that just a little over two weeks ago, much of the Bold North was experiencing the opposite weather, having been mired in a cold snap that saw our high temperatures top out only in the mid-30s. In fact, Rochester came within two degrees of breaking a 50-year-old record for the coldest high temperature ever on October 17th, and our high temperature of 38 was still nearly 20 degrees COLDER than average!
So, yeah, buckle up, because it looks like Mother Nature will be taking us on quite a ride on the weather rollercoaster this fall here in Minnesota! Meanwhile, some OTHER numbers are in-- the numbers on which neighborhoods are Rochester's richest. Keep scrolling to see which ones made the list this year.
Listen to Curt St. John in the Morning
Weekdays from 6 to 10 a.m. on Quick Country 96.5
The 10 Richest Neighborhoods in Rochester in 2022
The results are in and here are the 10 Richest Neighborhoods in Rochester, Minnesota for 2022.
See Minnesota Wild Matt Dumba's Luxury Condo in Minneapolis
Minnesota Wild defenseman Matt Dumba just put his million-dollar condo in Minneapolis on the market. It's located in the Ivy Residences, on top of the Hotel Ivy and is pretty spectacular!