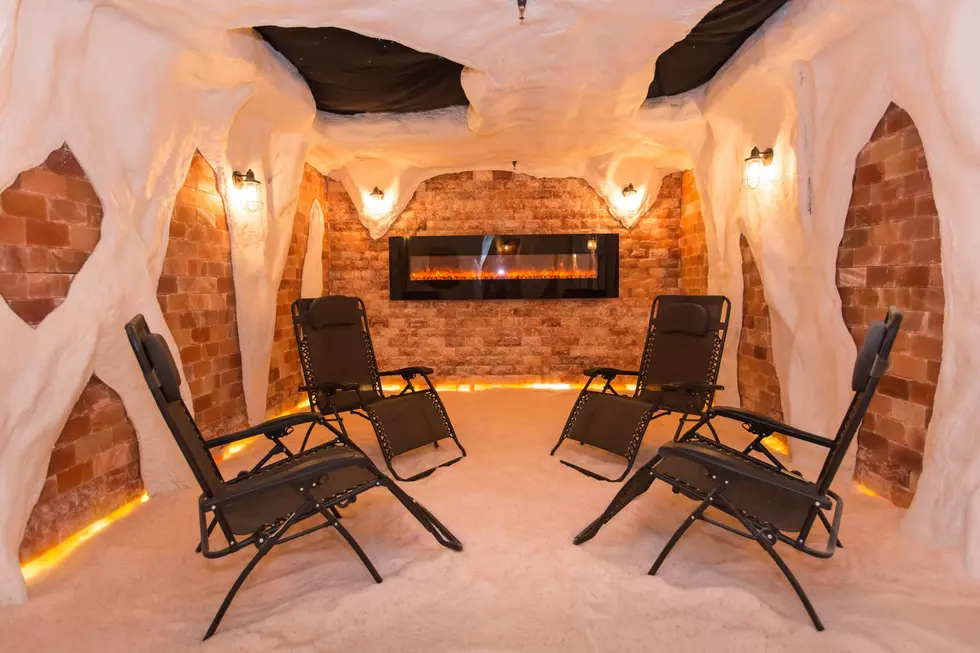 Relax and Rejuvenate in a Himalayan Salt Cave Just 90 Minutes from Rochester
Melissa Baus - Just for Me Spa via Facebook
Enter your number to get our free mobile app
If you're looking for a unique yet relaxing and rejuvenating experience did you know there are Himalayan salt caves in Minnesota that you can reserve? They're a part of the Just for Me 'The Spa' in Stillwater. They have these things called Himalayan Salt Cave Sanctuaries that you can relax in and get the benefits of Himalayan salt.
These caves look super cool and very relaxing, even if Himalayan salt doesn't actually do anything special for you. I haven't done my own research on this so I don't know if the benefits that Just for Me claims on their website are true or not. Even if they do absolutely nothing, this would still be some nice me-time!
Just for Me says that the Himalayan salt caves bring "purification and balance to the skin and respiratory system". They say that breathing "in the salt particles that are concentrated in salt caves have been known to be a natural benefit to the upper respiratory system." Also, they say that "the salt generates negative ions which help purify and balance the body."
Like I said, I can't confirm or deny that any of that stuff is true. But I do know that the environment in the salt cave looks incredibly relaxing and you get to hang out in these zero gravity chairs with a Sherpa blanket. Now that sounds cozy.
It's actually way cheaper to reserve a salt cave than I thought it would be. Your first session is $19 for a 45-minute session. All single sessions after that are $35. Or you could get a punch card if you plan on going a lot. All of that information can be found on their website.
If you're looking for another option to get away from it all but still stay close to home, keep scrolling to see some picture-perfect Minnesota Airbnbs you can stay in this winter.
LOOK: 13 Picture-Perfect Minnesota Airbnb's to Stay in This Winter