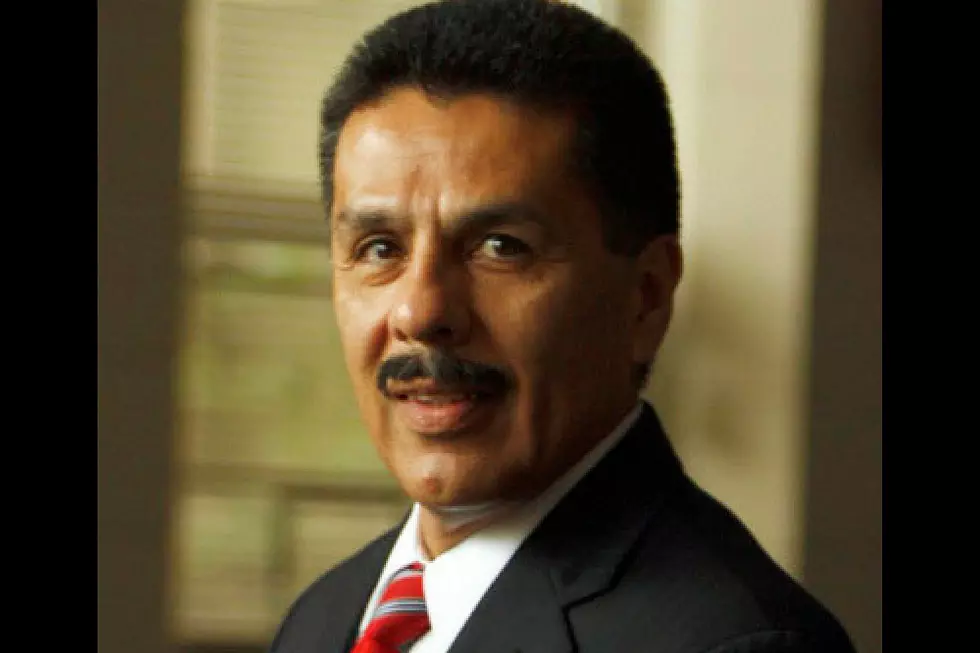 Rochester Minnesota Reacts to Supt. Munoz Plagiarism Allegations
Rochester School District photo
Enter your number to get our free mobile app
Today both Rochester Today on KROC NEWS and Y-105FM's Early Morning Show asked listeners to call in and comment on new allegations that Rochester Public Schools' Superintendent Michael Munoz.
New allegations involving plagiarism have prompted a petition calling for the resignation of Rochester Public Schools Superintendent Michael Munoz.

A news release says over 300 people, mostly students or graduates of the Rochester Public Schools, have signed the petition. David Jiang, a 2015 graduate of Century High School, indicated he launched the petition in response to recent reports involving allegations that Munoz plagiarized portions of speeches, letters, and social media posts.

Read More: Petition Calls for Resignation of Rochester Superintendent |
Here are the two calls we received on Y-105FM...one says no to more punishment and the other gives us background. Both are very interesting points of view.  Hit play, then scroll if you want to see the transcription.
And here's the Rochester Today podcast on KROC NEWS which has brought out claims of race-baiting by James Rabe. That's me.
Joined by fill-in co-host, Curt St. John from Quick Country and KROC News Director Kim David, the discussion about the allegations against Rochester Public Schools' Superintendent Michael Munoz was a lively conversation with quite a few calls. Listen and tell me what you think.
AUTOMATIC TRANSCRIPTION of the Y-105FM CONVERSATIONS - Automatic transcriptions are imperfect by nature. Please compare to audio to resolve any questions. . 
James Rabe (00:00): New allegations of plagiarism have prompted a petition calling for the resignation of Rochester public schools. Superintendent Michael Munoz. Good morning. I'm James Raby. This is the Y one Oh five FM early morning. Show news minute at last check. Over 700 people have signed the petition. See his history of plagiarism on the Y one Oh five FM app. Hey, thanks for calling. Why one Oh five FM. How are you doing? Are you not mad at all? So what do you think?
CALLER 1 (00:23): What he did was wrong? If he, if he didn't do it since they already, um, punished him, whatever, then I think they punished him. Right. I mean, they punished him once for what he had done and he didn't do anything more. Right. Since that's not right. Okay. So they punished him now, are they going to go back and make him resign? Because they didn't catch everything when they punished him the first place.
Jessica Williams (00:57): What do you think they should do?
CALLER1 (01:01): They should, they should. And they should bring that to light and they should say that was wrong. You're not going to get away with it. You already been punished. We're not going to go back and punish you again. But if anything, like this happens again, you're out.
CALLER 2 (01:21): So I actually know that the person who submitted the, uh, actual evidence of dish, like plagiarism beyond what he admitted. Yeah. Um, and I think understanding the backstory on it is important. So that person was actually contacted by, um, some teachers in the area because there, we have a big Facebook group trying to get kids back in school.
Um, and that person is one of the admin for that group. I was contacted by some RPS teachers saying, you realize, you know, this is part of the problem. And they said, you know, we have evidence that he has been plagiarizing a very long period of time, but this person said, well, I'm just going to see on my end, what I can find. And you can, I don't know if you read the post bulletin, but ran the letter that all the families got in April from him with all his heart felt emotions about COVID and blah, blah, blah.
And that entire thing is plagiarized that letter. Yeah. Yeah. That's all someone else's writing small things. I mean, graduation speeches, you know, you're paid a quarter of a million dollars a year to lead our students and teachers in the example to what institutions to be. And this is how you are.
James Rabe (02:32): I think that what I was worried about was that there was another game at
CALLER 2 (02:36): Play. There might be a lot
James Rabe (02:38): Of people that want them out for a different reason and we'll jump onto this. But just because of that doesn't mean I can't, I can't say, Hey, okay. With plagiarism.
CALLER 2 (02:46): Right. Right. And I think there's a lot of speculation to light came out, which is why, you know, the post bulletin wrote an article from the parent that I know that submitted all this stuff saying why came out? You know, the parent, no one was looking for. It was actually the teachers, the teacher extremely unhappy with me and others and the school board. There's a culture of fear that's been there. They don't want their name on anything. Right. Um, and the, the, um, you know, petition that had come out, that's only been up for 24 hours and we almost got 800 signatures on it, you know? And then, and, and I found it was actually some parenting book. I was like, Oh, there's a petition. You know, I don't, I think if more people saw it, it would be more heavily, you know, populated with people that want him out.
What do you think? if you have a comment, complaint, or concern, please let me know: james.rabe@townsquaremedia.com
Listen to James Rabe Monday, Wednesday, and Friday from 11-Noon on KROC AM 1340 and 96.9 FM and Weekdays with Jessica Williams Weekday from 6 - 10 AM on Y-105 FM
SAY WHAT? 15 Minnesota Town Names That Are Hard to Pronounce