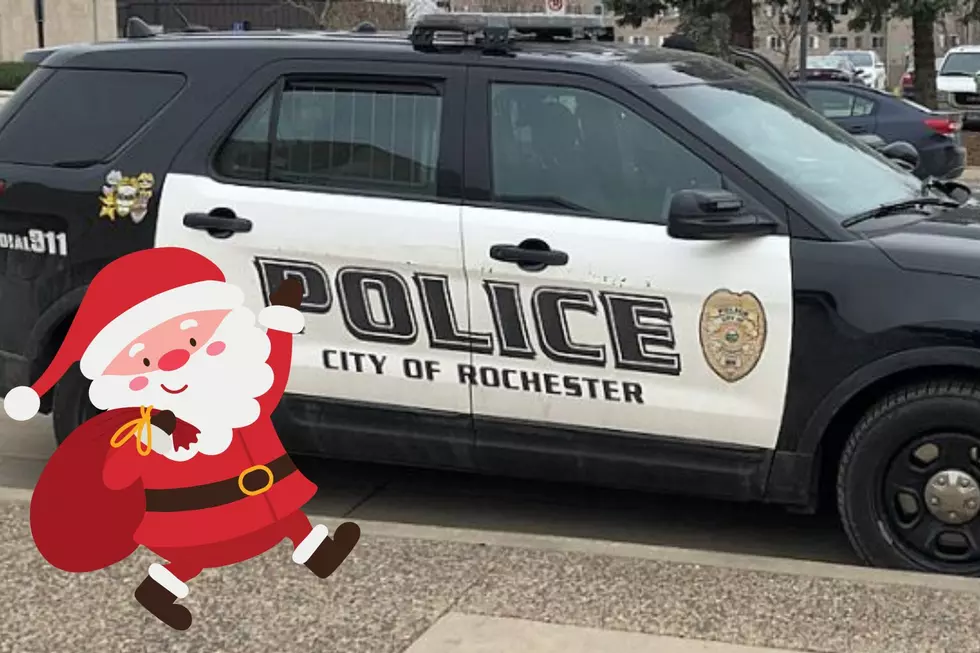 Rochester Police are Spreading Holiday Cheer Thanks to Anonymous Donation
Kim David, TSM
It's a wonderful time of year! But, unfortunately, for some people, it's a not-so-wonderful time. Bills keep going up, then you've got the cost of holiday gifts, and maybe there's a car that needs to be repaired or your kids grew out of their winter gear. Some people in our community need a little extra help, and that's where the Rochester, MN Police Department comes in!
Anonymous Donation to the Rochester, MN PD
The RPD got a generous, anonymous donation. They've gotten the same donation for many years and according to a press release from the RPD, it's the same anonymous donor in the community who makes the donations.
What is RPD Doing with the Donation?
With this donation that they get around this time every year, RPD gives away the money in chunks of $100 to people who they think could use some help this holiday season. The press release says "[p]articipating officers will receive a $100 bill to give to someone they think could use a hand".
Police Chief Jim Franklin said that "'officers continuously come across people in our community who have unmet needs. It warms our heart to deliver them a little joy.'" So a big shout out to the anonymous donor who keeps this tradition going! And also a shout out to the RPD for being the help that some people need.
If you'd like more good news in your life, check out our 'Good News' tab!
LOOK: Things from the year you were born that don't exist anymore
The iconic (and at times silly) toys, technologies, and electronics have been usurped since their grand entrance, either by advances in technology or breakthroughs in common sense.
See how many things on this list
trigger childhood memories—and which ones were here and gone so fast you missed them entirely.