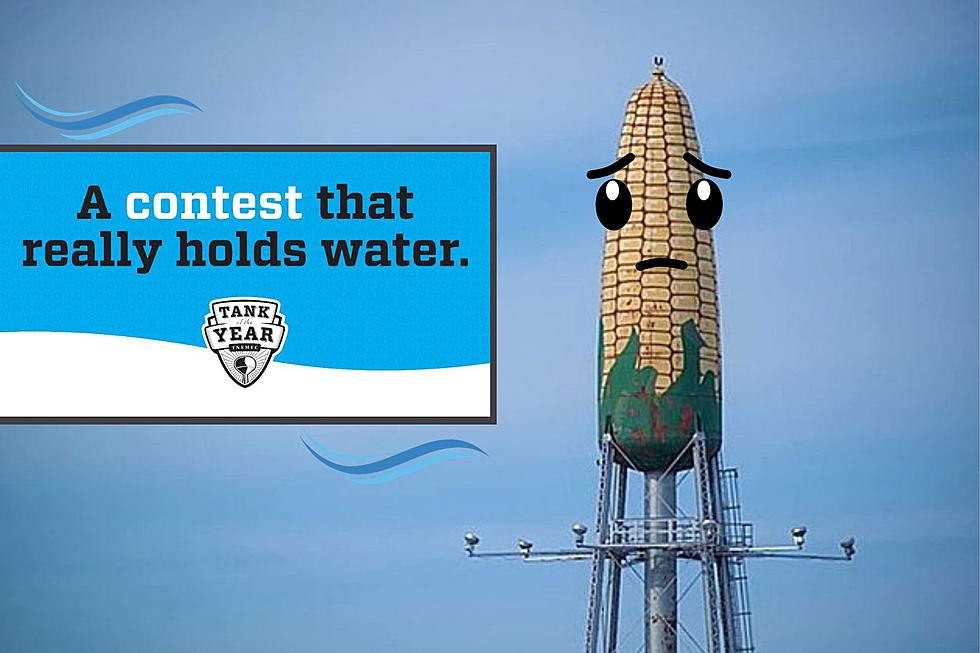 Rochester Gets Snubbed in 2023 Water Tower of the Year Contest
Aaron Galloway, TSM / Tank of the Year
Each year there's a contest held across the country to find the best water tower. Maybe I'm biased, but we have a pretty sweet water tower here in Rochester, Minnesota. We even took home the top prize two years ago! But in this year's contest, we got totally snubbed.
Tank of the Year Contest
They call it the Tank of the Year contest. There are tons of water towers in the running each year. There's the chance to win the people's choice award, where people who voted decided that was the coolest water tower. Then there's the Tank of the Year award that's picked by Tnemec, an industrial and commercial painting company.
Back in 2021, our ear of corn water tower in Rochester took home the people's choice award!
ICYMI: Rochester's Ear of Corn Water Tower Takes Home People's Choice Award
But this year we aren't even in the running. Which is quite upsetting because so many of these water towers just have the name of their town. That's not nearly as cool as an ear of corn. Come on, the water tower that looks like a teapot isn't even in the running.
However, Byron is in the Running
Even though Rochester got snubbed, there is a water tower that we need to go vote for, and that's Byron's! They're in the running for Tank of the Year and the people's choice award.
Other nearby water towers in the running include Montgomery and Albert Lea.
The ones that are at the top for the people's choice right are pretty cool though. Check these out:
Bryan, OH
Lebanon, KY
Lexington, SC
My favorite might have to be the Dum Dums one, it's just so creative.
The 10 Fastest Growing Cities in Minnesota
Gallery Credit: Troy Dunken