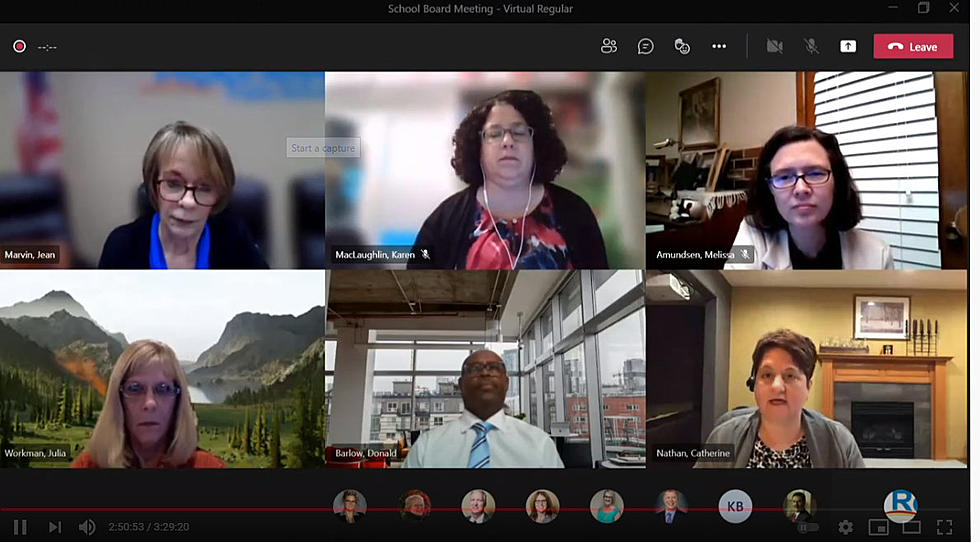 Rochester School Board to Adopt New School Boundaries & Budget
Rochester Public Schools Youtube
Rochester, MN (KROC-AM News) - The Rochester School Board is expected to vote tomorrow evening on a plan for redrawing school attendance boundaries.
The process of reworking the boundaries began last October when the school district hired a consultant to help assemble a Boundary Advisory Committee and help the members of the group develop recommendations for the school board. The proposed changes reflect the addition of new middle and elementary schools in northwest Rochester and the expanded capacities of the new Bishop and Longfellow Elementary Schools that were approved by voters in the fall of 2019.
If the School Board approves, the new boundary changes will be implemented at the start of the 2022-2023 school year. The resolution being presented to the elected officials states questions about "grandfathering" and "exception to attendance" will be handled by the school district's administration.
The School Board is also expected to vote Tuesday on the school district's proposed $430 million budget for the next fiscal year. The $235 million general fund budget includes about $7 million in federal COVID relief funding but does not incorporate another $16 million in funding from the $1.8 trillion American Rescue Plan Act pushed through by President Biden after he took office. The administration wants the School Board to decide if the federal funding should be used to help cover a projected $18.2 million budget deficit for the 2022-2023 school year or use a portion of it to add positions to provide pandemic-related support to students.
The report to the School Board also notes one of the school district's largest budget items remains in flux. The district and the teacher's union have yet to reach an agreement on a new contract and the proposed budget is based on an arbitrary assumption that a new contract will cause a 2.5 percent increase in that portion of the budget.
News Update:  A Special Memorial Day Weekend For Minnesota Police Officer
Here are the top 25 hits of the '80s based on their overall popularity.