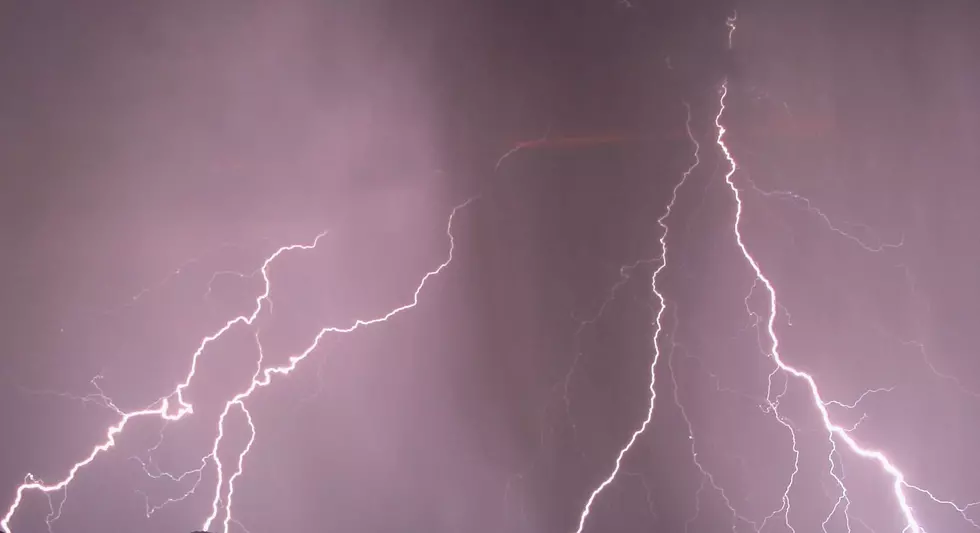 Severe Thunderstorm Warning Issued For Olmsted, Dodge, and Mower Counties
Getty Images
A Severe Thunderstorm Warning has been issued for Olmsted, Dodge, and Mower Counties until 6:15 PM. The National Weather Service says "torrential rainfall is occurring with these storms, and may lead to flash flooding. Do not drive your vehicle through flooded roadways."
At 456 PM CDT, severe thunderstorms were located along a line extending from near Medford to Clarks Grove to Rice Lake, moving east at 35 mph.
HAZARD: 60 mph wind gusts and penny size hail.
IMPACT: Expect damage to roofs, siding, and trees.
Locations impacted include: Rochester, Austin, Dodge Center, Mantorville, Kasson, Stewartville, Byron, Hayfield, Oronoco, West Concord, Brownsdale, Lyle, Claremont, Rose Creek, High Forest, Lansing, Wasioja, Douglas, Rock Dell and Concord.