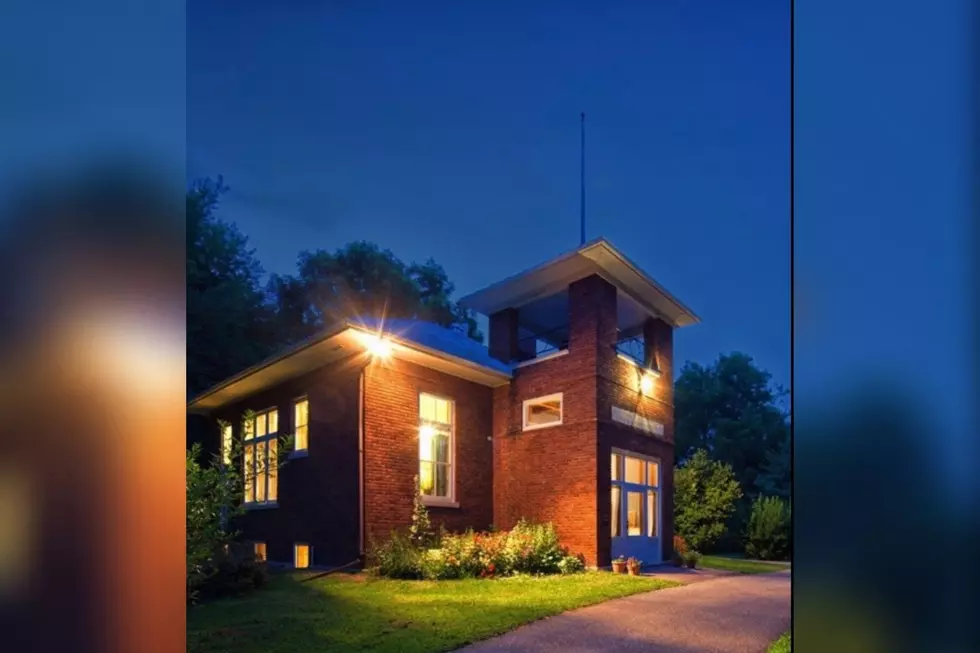 Spend The Night In an Old 1900s Schoolhouse In Wisconsin
Airbnb
When you were little did you ever dream of what it would be like to sleepover at a school? I know I always thought about it.
Well, it's time to make that dream a reality. You can spend the night in a former school from the 1900s at Wilson Schoolhouse Inn in La Crosse, Wisconsin.
This is how the Airbnb listing describes the space -
The old schoolhouse desks are replaced by modern, comfortable furniture. Where students once studied, you can now relax in comfort surrounded by Wisconsin hills, just a mile from the beautiful upper Mississippi River.​ The Wilson school was built in 1917 and functioned as a one-room school until 1965. It was recently restored and elegantly furnished to retain the "open" atmosphere of the original schoolhouse. It still maintains much of its original character and charm with the original slate blackboard and school desks. The schoolhouse is listed on the City of La Crosse, the State of Wisconsin, and National Register of Historic Buildings.
I mean, sign me up! How cool does that sound? Here's what it  like -
Wisconsin School House Airbnb
How cool is that?
It's located in La Crosse, Wisconsin and the stay will cost you $166 a night.
The Wilson Schoolhouse Inn is listed on the National Register of Historic Buildings. It's in rural setting on 12 acres of woods, fields, and gardens only 8 minutes from historic downtown La Crosse. The rental includes the entire schoolhouse and can accommodate 2 to 8 adults during their stay in La Crosse, WI.
You can book your stay here.
See Striking Photos of the Tourism Industry During COVID-19