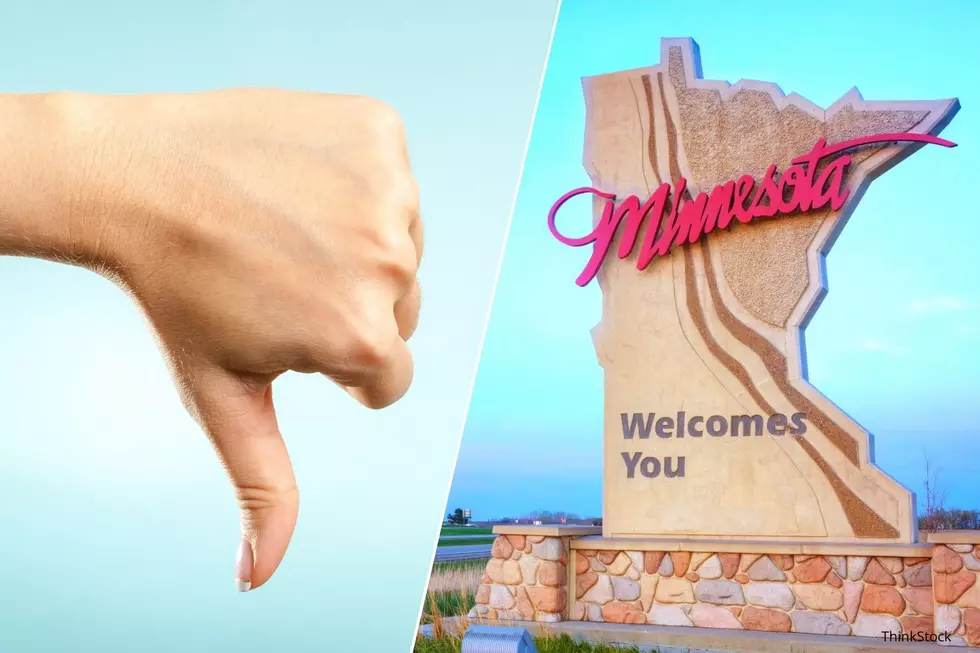 Check Out The Top 8 Most Overrated Attractions In Minnesota
ThinkStock
The state of Minnesota has a bunch of amazing places to visit!  In fact, we've got a bucket list of 50 places you MUST visit at least once below that you can use as road trip ideas for your vacation days.  Unfortunately, not ALL of the places on that bucket list are on everyone's favorite list.  In fact, below are 8 "attractions" that are considered "overrated" by several Minnesotans.
Top 8 Most Overrated Attractions in Minnesota
Minnesota is known for a lot of amazing attractions! Of course, we also have 10,000+ lakes that we love to boast about. However, we have a few places that seem to be hyped a bit more than some think is necessary. In fact, there are 8 attractions in Minnesota that people say are the MOST overrated in the entire state.
A few other overrated attractions of Minnesota people think are overrated...but aren't really "attractions"
When asking around, a few votes came in for some overrated features of Minnesota that really couldn't be on the list of attractions because, well, they aren't attractions.  They are:
Snow - I mean, we all get tired of it after shoveling for an hour.  I'd almost say that the cold and wind is worse than the snow though.
Minnesota Nice - some say that we are the best at being passive-aggressive.  Others say that they are over the whole Minnesota Nice crap, especially at 4-way stop signs.  No one should just wave another person to "go ahead".  When it is your turn, GOOOOO!
In your opinion, what's the most overrated attraction in Minnesota?
Did your pick for the most overrated attraction get on the list?  If not, let me know what spot you'd say is the most overrated at the link below or over on my Facebook Page - Jessica On The Radio.
Welcome to your next road trip!  It's a Minnesota Bucket List with the Top 50 places and things to visit.
Pack up the car because it is time for a road trip all over the state of Minnesota!  If you are looking for a great Minnesota adventure but aren't sure where to start, this list of the top 50 places to visit is the perfect solution for you!
It's a Minnesota Bucket List! 50 Things You Must Do and See in Minnesota
The land of 10,000 lakes has so many amazing places to visit and explore! Scroll through this Minnesota Bucket List of 50 places and things to do and see how many you've crossed off the list.