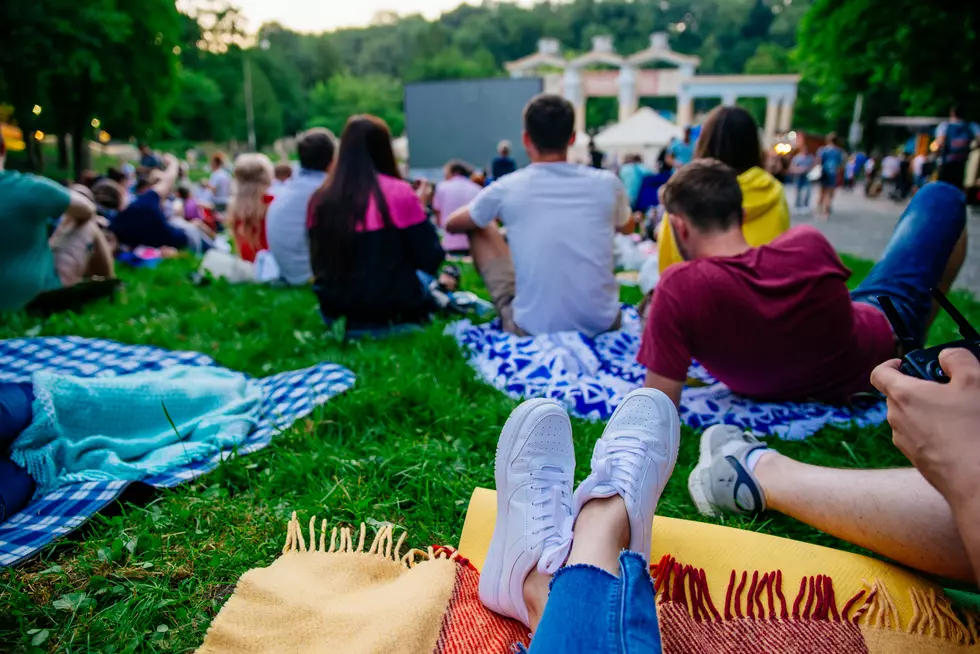 Twin Cities' 'Movies in the Park' Returns this Summer
Vera_Petrunina
Schedules for summer events are starting to be released and I'm excited! I'm excited for all the summer fun and also the warmer weather. One of the summer events that Minnesotans have come to love since the pandemic began is outdoor movies. And the 'Movies in the Park' series in the Twin Cities is back again this summer.
I haven't made it out to see an outdoor movie since they became all the rage in the past couple of years, but I've seen them everywhere! Sometimes there are family-friendly movies, other times it's a movie mostly just for adults and older kids, but there's usually a wide variety of movie options throughout the summer. If you haven't checked out an outdoor movie in the past couple of years, maybe this is our summer to go!
'Movies in the Park' is put together by the Minneapolis Park and Recreation Board. Movies will play at different parks around the Minneapolis area throughout the summer. They'll be showing movies on a variety of days throughout the week, so there's bound to be at least one you can make the drive for.
If you're already in the Cities check out what they'll be playing that day. Or plan a whole day around the 'Movies in the Park'! That'd be a fun summer outing. Also, FYI, they have times listed but it'll kind of depend on when the sun sets. If the sun isn't down far enough you won't be able to see the movie well. Here's the schedule of movies for this summer:
Friday, June 3rd - 7 PM - Back to the Future - @ Armatage Park
Saturday, June 22th - 8:30 PM - Encanto - @ Bossen Field Park
Thursday, June 16th - 8:30 PM - Spider-Man No Way Home - @ Lyndale Farmstead Park
Tuesday, June 21st - 8:30 PM - Jungle Cruise - @ Fuller Park
Friday, July 8th - 6:30 PM - There will be an ice cream social! Plus, once the sun sets, showing American Underdog. - @ Hiawatha School Park
Saturday, July 9th - 7:30 PM - Young Frankenstein - @ Lake Nokomis Community Center
Tuesday, July 12th - 7 PM - There will be an ice cream social! Plus, once the sun sets, showing Sing 2. - @ Waite Park
Tuesday, July 19th - 9 PM - TBD - @ Matthews Park
Friday, July 22nd - 8:30 PM - Addams Family 2 - @ Folwell Park
Saturday, July 23rd - 7:30 PM - Soul - @ Elliot Park
Monday, July 25th - 8:30 PM - Jumanji-The Next Level - @ Longfellow Park
Friday, July 29th - 8:15 PM - Sing 2 - @ Lake Hiawatha Park
Monday, August 1st - 8:30 PM - Space Jam-A New Legend - @ Bohanon Park
Monday, August 22nd - 9 PM - Luca - @ Luxton Park
Friday, September 2nd - 7 PM - PAW Patrol the Movie - @ Kenny Park
I would assume they'll be adding more movies as the summer goes on (I'd think there will be more in August once we get closer) so make sure to be checking their event calendar!
Stunning Wisconsin Home Comes with Strange Guest House
A beautiful home for sale in West Bend, Wisconsin is on a ton of acres, is a working farm, and also has a strange guest house. It's not good if you're afraid of heights.