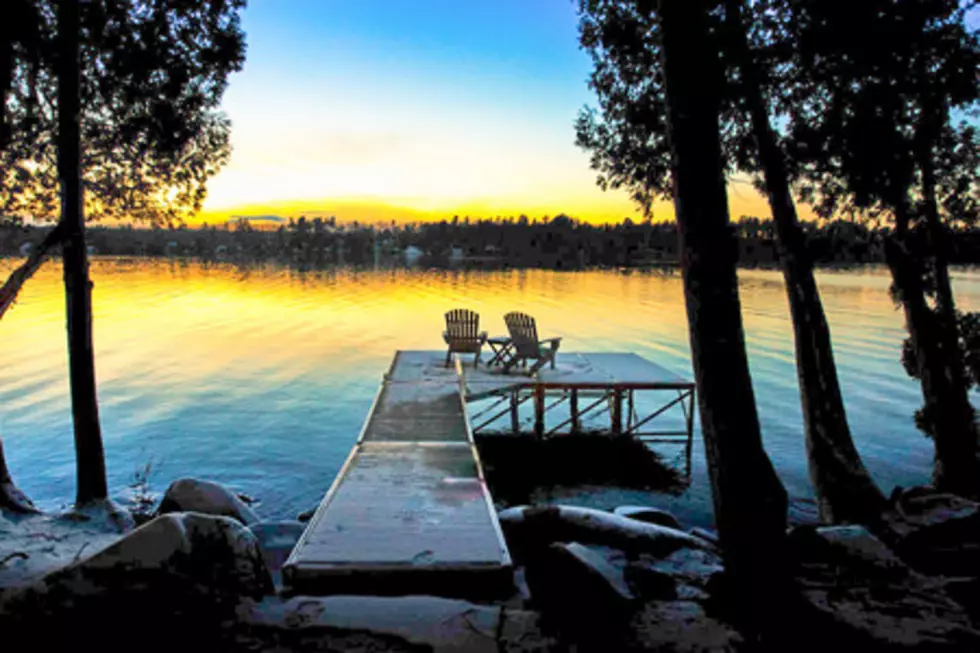 Is Wisconsin, Not Minnesota, Actually the Land of 10,000 Lakes?
ThinkStock
]
Now that fall football season is here and the Minnesota/Wisconsin rivalry is more top of mind again, the old question of whether Minnesota or Wisconsin has more lakes is officially here again too.
Minnesota has long laid claim to being the Land of 10,000 Lakes, right? It's been right there on our license plates since, like, 1950. Going 'up north' to spend summers at the lake or cabin is ingrained in our Minnesota-ness, isn't it? So what's up with Wisconsin saying they have MORE lakes than Minnesota?!? Can that really be true?!?
Now, full disclosure here: While I've been a fully-naturalized Minnesota resident for over a decade now, I am a Wisconsin native. And growing up in central Wisconsin (near Wausau), I remember hearing that same claim about Wisconsin having more lakes than Minnesota several times.
And it came to the forefront again a few years ago (and popped up in my Memories feed online over the weekend) when Wisconsin's then-new tourism secretary, Sara Meaney, claimed that Wisconsin has more than 15,000 lakes-- putting it way ahead of Minnesota. But is that right?
Politifact-Wisconsin is a website that usually looks at claims politicians make and determines if they're true or not. It recently asked each state's DNR how many lakes their state has. Minnesota said there are 11,842 here. Wisconsin said it had 15,074.
So... Wisconsin is right?!? Well, it's not quite that simple. The story says it all depends on how you define what a 'lake' actually is. And there's the problem: there's apparently no concrete decision on how a lake is defined. Here in Minnesota, to be a 'lake,' a body of water has to be 10 acres or bigger. Not so in Wisconsin. Plus, Wisconsin also claims 'flowages'-- essentially wide, shallow, swamp-like portions of a river-- as a 'lake' too. Minnesota doesn't, the story noted.
So what's the bottom line? According to the story, "If both states used Minnesota's 10-acre minimum standard — or really any other reasonable metric — Minnesota has about twice as many lakes."
So, though it pains me to say it, much like when the Vikings beat the Packers or when the Gophers beat the Badgers, any honest Wisconsinite has to concede that Minnesota DOES, in fact, have more lakes than Wisconsin. Sorry homies! (We won't get into how many Super Bowl wins each state can claim, though.😉)
Listen to Curt St. John in the Morning
Weekdays from 6 to 10 a.m. on Quick Country 96.5
10 Facts You Probably Didn't Know About Minnesota
10 Unique Things You Only Say If You're In Minnesota