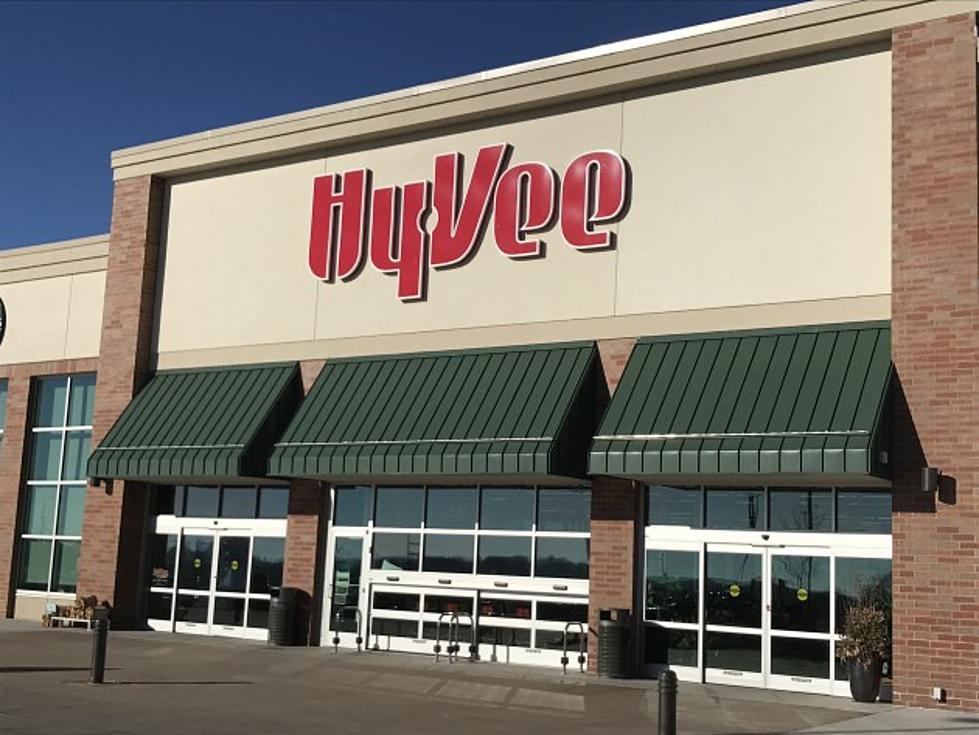 24 Hy-Vee Stores in Minnesota Now Offering Free COVID-19 Test
TSM Rochester
With COVID-19 numbers rising in the state of Minnesota, Hy-Vee is stepping up and offering free testing at 24 of their stores.
Enter your number to get our free mobile app
According to the news release, Hy-Vee is expanding its COVID-19 testing to more than 150 new locations which also include 24 Minnesota stores. The free test are said to be able to return results of the test in 3-5 business days. The test are available through the pharmacy drive-thru and one does not need to show any symptoms to be tested. Anyone can get a test as long as they register online (you can click here to register). Children 3 and older may get a test, as long as they are with a parent or guardian.
The test, which can be administered Tuesday, Thursday and Saturday Morning, with hours varying by location. Those locations are:
Albert Lea Hy-Vee, 2708 Bridge Ave., Albert Lea
Austin Hy-Vee, 1001 18th Ave. NW, Austin
Brooklyn Park Hy-Vee, 9409 Zane Ave. N., Brooklyn Park
Cottage Grove Hy-Vee, 7280 E. Point Douglas Road S., Cottage Grove
Eagan Hy-Vee, 1500 Central Park Commons Drive, Eagan
Faribault Hy-Vee, 1920 Grant St. NW, Faribault
Fairmont Hy-Vee, 907 S. State St., Fairmont
Kasson Hy-Vee HealthMarket Rx, 408 W. Main St., Kasson
Hilltop Hy-Vee, 2010 Adams St., Mankato
Lakeville Hy-Vee, 16150 Pilot Knob Road, Lakeville
Maple Grove, 18755 70th Way N., Maple Grove
Marshall Hy-Vee, 900 E. Main St., Marshall
New Hope Hy-Vee, 8200 42nd Ave. N., New Hope
New Ulm Hy-Vee, 2015 S. Broadway, New Ulm
Oakdale Hy-Vee, 7180 10th St. N., Oakdale
Owatonna Hy-Vee, 1620 S. Cedar Ave., Owatonna
Robbinsdale Hy-Vee, 3505 Bottineau Blvd., Robbinsdale
Crossroads Hy-Vee, 500 Crossroads Drive SW, Rochester
West Circle Hy-Vee, 4221 W. Circle Drive NW, Rochester
Savage Hy-Vee, 6150 Egan Drive, Savage
Shakopee Hy-Vee, 1451 Adams St. S., Shakopee
St. Peter Hy-Vee, 1002 Old Minnesota Ave., St. Peter
Winona Hy-Vee, 1475 Service Drive, Winona
Worthington Hy-Vee, 1235 Oxford St., Worthington
Hy-Vee first started to offer testing in Minnesota  on August 11 at the Maple Grove and Rochester locations. Hy-Vee Pharmacies can test up to 12 people an hour.
DING DONG: Southern MN Home Looks Like It's Straight Out of a Magazine
Wake up with Jarred Becker every weekday morning from 6a-10a on AM 1390 KRFO
Connect with me on Social Media!
Twitter - @Jarred_Becker
Facebook - Jarred Becker