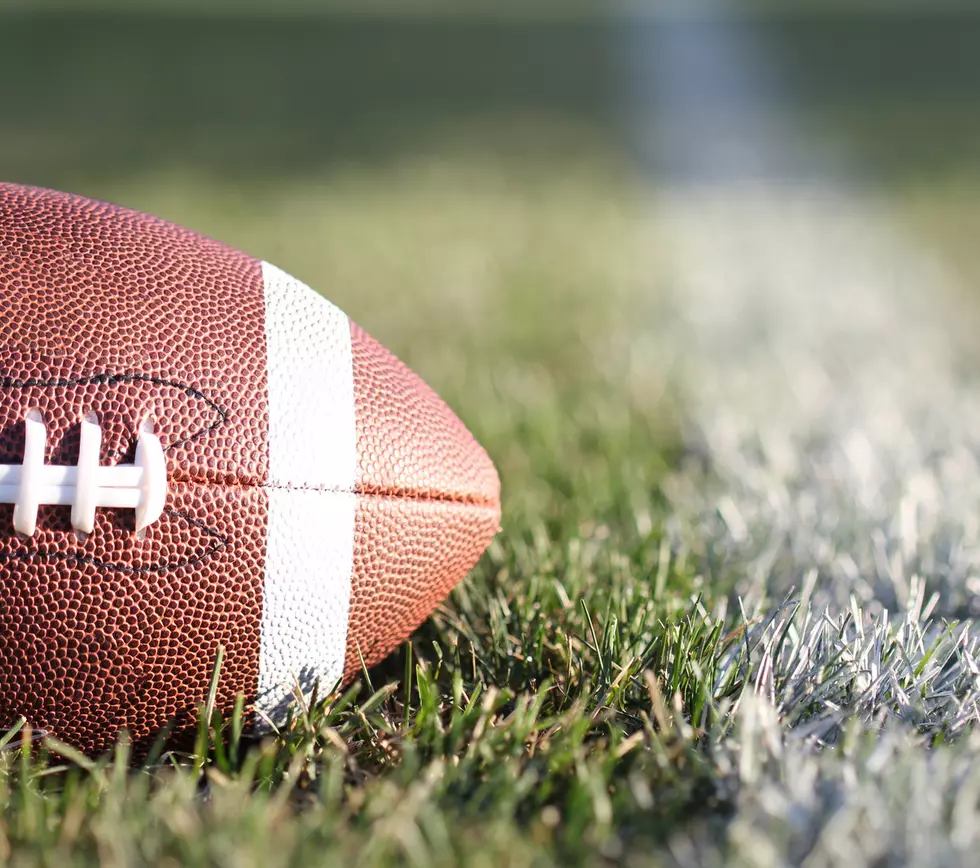 Another Fun Night Of High School Football: Week 7 Scores and Highlights
Gizelka
As we move into the final six days of the regular season of High School Football, teams are looking to be playing their best foot as the playoffs are right around the corner. It was a busy week of action and we start in LeRoy where the LeRoy-Ostrander Cardinals took down the Houston Hurricanes.
LeRoy-Ostrander Strong Ground Games Leads To 57-6 win Over Houston
Houston jumped out to a 6-0 lead over LeRoy-Ostrander behind forced turnovers, but the Cardinals then scored 57 unanswered points en route to the win for the Cardinals.
Chase Johnson had 171 yards on the ground and four touchdowns to lead the way for LeRoy-Ostrander as they moved to 5-2 on the season. Isaac Heyer had the lone touchdown run for Houston as they fell to 2-5 on the year.
The Cardinals overcame four turnovers in the first half behind forcing three turnovers of their own. It was a bizarre game that saw a little bit of everything. Defensive touchdowns ricocheted interceptions and several fumbles.
It was 6-0 Houston at the end of the 1st quarter, and then Johnson scored for the Cardinals to start their offensive output. Triston Lewiston had a 25-yard fumble return for a touchdown to make it 16-6 LeRoy-Ostrander and the Cardinals never looked back.
The Cardinals will wrap up their season with a matchup against Lyle-Pacelli while Houston wraps up their season GHEC/Truman in Houston.
Player of the Game (LeRoy-Ostrander) - Chase Johnson
Player of the Game (Houston) - Tanner Kubitz
Kingsley Mercantile Game Ball - Gavin Sweeney (LeRoy-Ostrander)
#7 Chatfield Gets Win Over Dover-Eyota 41-6
The Gophers moved to 6-1 with a win over rival Dover-Eyota this past Friday night. The Gophers ranked #7 in the state in Class AA, will finish their season on the road at Lewiston-Altura, and we will have the action on 103.1 KFIL. Dover-Eyota will wrap up their season against Caledonia.
Rochester Century Tops Rochester JM in Crosstown Matchup 37-8
The Century Panthers took down John Marshall behind a strong defensive showing for the Panthers. The Panthers moved to 2-5 with the win while JM fell to 1-6. The Panthers' final game of the season will be against Winona, while JM will travel to Stewartville to take on the #4 ranked in Class AAAA Tigers.
Mankato East Upends Faribault 28-21
Mankato East fell to Stewartville on the road to start the season but hasn't lost since. The 6-1 Cougars have rattled off six straight wins including the win over Faribault. East will have their crosstown matchup with #1 ranked in Class AAAAA Mankato West to wrap up their season next Wednesday. Faribault, now 4-3, finishes their season against Northfield.
#4 Rushford-Peterson Takes Down Hayfield 67-7
Make it seven straight wins for Rushford-Peterson as the Trojans took down Hayfield Friday night. Aaron Prinsen had a fantastic catch to kickoff the second half for the Trojans that you can see below. R-P will wrap up their season at home against Faribault B.A. Hayfield fell to 2-5 will travel to Randolph next Wednesday night.
#6 Cannon Falls Rides Offense To 52-26 Win Over #8 Plainview-Elgin-Millville
The Bombers were coming off a tough loss to Chatfield last week and answered it with a win over #8 ranked in Class AAA PEM. The Bombers moved to 6-1 with the win while PEM fell to 5-2. The Bombers will take on #1 Lake City to finish the regular season while PEM takes on LaCresent.
Byron Secures 55-6 Win Over Albert Lea
It is back-to-back wins for the Bears as they took down Red Wing last week and now the Albert Lea Tigers this week. The 2-5 Bears will finish their season against #6 in Class AAAAA Rochester Mayo. Albert Lea fell to 0-7 and will take on Austin next week.
Defense and Special Teams Leads Fillmore Central Past Wabasha-Kellogg 45-6
The Fillmore Central Falcons had 2 safeties and a punt return for the touchdown as they took down Wabasha-Kellogg Friday night. Fillmore Central is now 6-1 on the season and will wrap up their season against Winona Cotter on the road. Wabasha-Kellogg fell to 0-7 and will finish their season against Kenyon-Wanamingo.
Caledonia Blanks Triton 22-0
The Caledonia Warriors defense has its second shutout in a row this time taking down Triton. The Cobras fell to 5-2 with the loss, while Caledonia moved to 3-4 with the win. Triton will finish their season at home against Goodhue while Caledonia will take on Dover-Eyota on Wednesday night.
Rochester Lourdes Pitches Shutout Against Zumbrota-Mazeppa 42-0
Rochester Lourdes picked up their second win of the season behind a shutout win over Z-M. The Cougars fell to 1-6 and will take on St. Charles next Wednesday while Lourdes will take on Pine Island.
#2 Lanesboro Stays Undefeated With 48-16 Win Over Mabel-Canton
The Burros offense stayed hot as they took down the Cougars Friday night. The Burros average 45.7 points per game, and do most of their damage on the ground. Lanesboro is now 7-0 and will finish their at home against Spring Grove. Mabel-Canton fell to 3-4 and will take on Southland next week on the road.
#4 Stewartville Beats Winona 41-14
The Stewartville Tigers stayed unbeaten behind strong offense and defense. Stewartville averages 39.6 points per game and allows just 14.4. The Tigers are now 7-0 will host Rochester JM next week. Winona fell to 3-4 and will finish their season at Rochester Century.
St. Charles Takes Down Lewiston-Altura 40-27
It was a battle for the Hammer in St. Charles and the Saints came away with the win. St. Charles' ground game continues to be tough to stop as they move to 3-4 as they put up 40+ points for the second straight week. The Saints take on Zumbrota-Mazeppa next Wednesday. Lewiston-Altura fell to 3-4 and host Chatfield next Wednesday and we will have the action on 103.1 KFIL.
Spring Grove Comes From Behind To Top Kingsland 20-19
It was a battle down to the wire and it was the Spring Grove Lions who were able to come away with the 1-point win. Spring Grove scored a 50-yard touchdown on 4th down with just 30 seconds remaining to get the win. Spring Grove is now 3-3 and will take on Lanesboro next week on the road. Kingsland finishes their season at home against Grand Meadow. The Knights are 3-4.
#6 Rochester Mayo Beats Austin 42-20
Rochester Mayo moved to 6-1 with the win over Austin Friday night. The Spartans will look to wrap up their season against Byron next Wednesday. The Austin Packers fell to 0-7 and will take on Albert Lea next week.
#8 Kasson-Mantorville Takes Down Red Wing 54-14
K-M moved to 5-2 behind an impressive offensive performance over Red Wing. The KoMets will take on Owatonaa to wrap up their regular season next Wednesday. The Wingers are now 1-6 and take on New Prague next week.
#1 Blooming Prarie Stays Undefeated With 42-20 Win Over NRHEG
The Awesome Blossoms moved to 7-0 with the win over NRHEG. The Blossoms average 45.1 points per game and allow just 9.4. BP will take on Medford to wrap up their regular season. NRHEG will take on W-E-M to wrap up their season.
#8 Grand Meadow Gets Win Over Lyle/Pacelli 40-14
The Superlarks have won six straight as they move to 6-1 on the year. The Superlarks fell to Lanesboro Week 1, but have rattled off 6 straight since as they wrap up their season against Kingsland next Wednesday. Lyle/Pacelli fell to 0-6 and will take on LeRoy-Ostrander next Wednesday.
Southland Falls To #4 Sleepy Eye St. Mary's 62-20
The Southland Rebels had a tough matchup with Sleepy Eye St. Mary's this past Friday on the road. The Rebels fell to 3-4 with the loss while Sleepy Eye St. Mary's moved to 7-0 on the season. The Rebels finish their season at home against Mabel-Canton.
Cheapest Minnesota House On The Market Includes Mystery Trash Bags
This
861 square-foot home
comes with a one-car garage on an 8,886 square-foot lot. It was built back in 1920 and has an unusual room that is filled with mystery trash bags.
See it for youself!