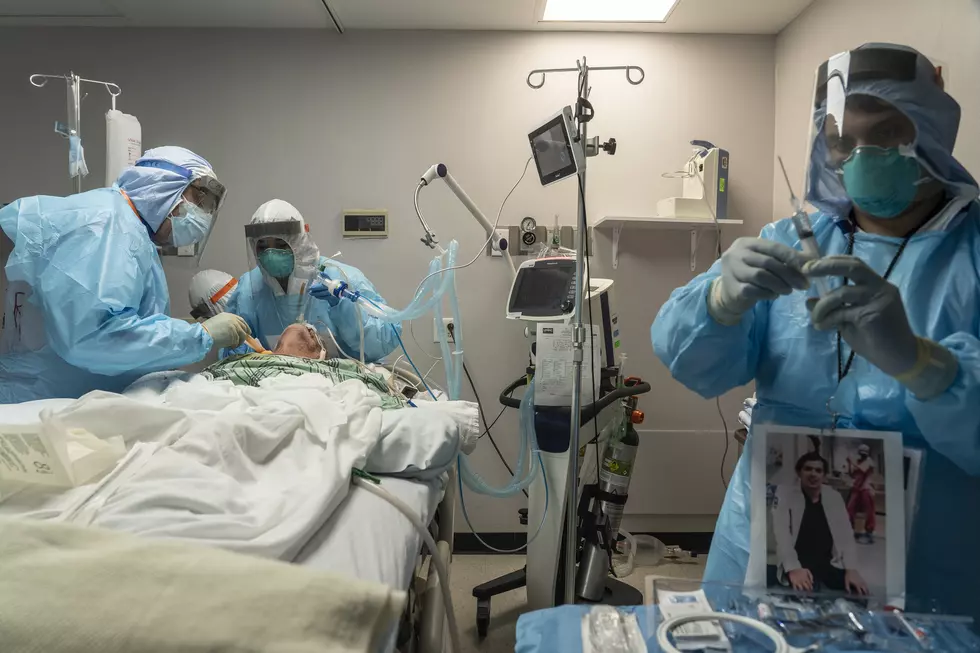 Application Period Starts Wednesday For Minnesota COVID Bonuses
(Photo by Go Nakamura/Getty Images)
St. Paul, MN (KROC-AM News) - Minnesota's "COVID frontline workers" can begin applying tomorrow for COVID-19 bonus checks from the state government.
It's estimated that nearly 700,000 state residents who had jobs that could not be done remotely and required them to be in close proximity to others are eligible to receive a portion of the $500 million that was allocated to the program by the Minnesota legislature. To be eligible, the frontline workers had to have worked at least 120 hours between March 15 of 2020, and June 30 of last year.
The program also has income limits that depend on the type of work. For applicants with jobs that involved direct COVID-19 patient care, the adjusted gross income cap is $350,000 for married taxpayers and $175,000 for single and other filers. The income limit is $185,000 for married taxpayers or $85,000 for single and other filings who worked in frontline positions that did not involve the direct care of COVID-19 patients. Receiving unemployment benefits for more than 20 weeks during the same time period would also disqualify a person from receiving the benefit.
Depending on how many people apply, state officials have said the bonus payments are expected to be between $750 and $1500. The filing period runs through July 22.
Minnesota Unveils 'Forever Chemicals' Online Tracking Tool
TRIBUTE: 29 U.S. Service Members From Minnesota Killed During the War in Afghanistan
After 20 years of war, 29 men and women from Minnesota made the ultimate sacrifice in Afghanistan while serving our country during Operation Enduring Freedom.
Scroll through the photos below and pay tribute to our fellow Minnesotans who served with valor.