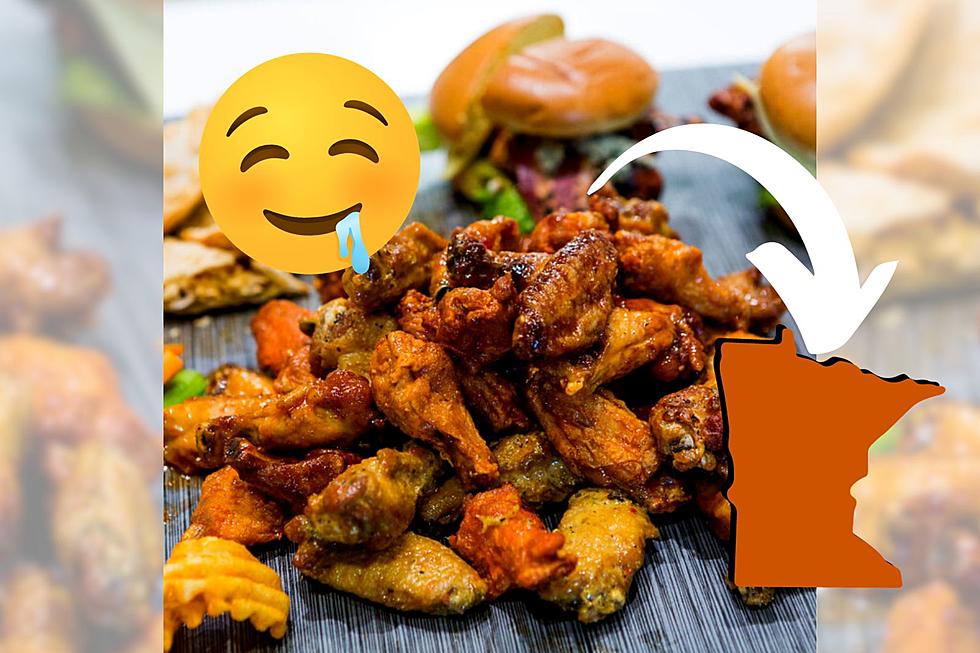 New York Chicken Wing Shop to Open Their First Minnesota Location
Atomic Wings, Facebook / Canva
Attention all chicken wing lovers! We have a new restaurant coming to Minnesota that you'll definitely want to try. It's always so fun when a new restaurant opens because it's something new to try out, a new place to go for date night. This place that's expanding into Minnesota is coming all the way from New York.
This restaurant is a chain that started in 1989 with their first location in New York City. The founder, Adam, wanted "to recreate the hot, crispy wings he chowed down on during his college days in Buffalo," according to their website.
Evidently, he did a great job because since then they've opened many locations across New York. They also have locations in Connecticut, Maryland, Kansas, Texas, and California.
There's also a location in Chicago and now, Minnesota will be home to the second location in the Midwest.
Atomic Wings is Opening a Minnesota Location
The place is called Atomic Wings and just looking at their pictures online I'm getting hungry.
On the menu, you'll find bone-in buffalo wings, boneless wings, tenders, and grilled wings. Then you choose how many wings you want and what kind of sauce. Their sauces range from Honey Mustard to Medium Buffalo to Nuclear. I can get down with Medium Buffalo or maybe even Hot Buffalo but I think I'll pass on the Nuclear.
There are also chicken sandwiches and chicken salads on the menu which all look so good. I'm also seeing flatbreads on their Facebook and I really hope those will be available at the Minnesota location.
Atomic Wings is going to open their first Minnesota location in Edina but no word on a date. They're also working on other locations all across the country so they're quite busy!
The Top 5 Fast Food Restaurants In The Twin Cities
If you're looking for a quick lunch or dinner in the Twin Cities area check out one of these restaurants. USA Today analyzed Google Ratings to come up with this list of the top 5 fast food restaurants in the Twin Cities.
Gallery Credit: Troy Dunken
All 37 Minnesota Restaurants that Have Been Featured on the Food Network
Many Minnesota restaurants have been featured on the Food Network over the years. Some have closed now, but I checked out the
Food Networks website
, the
Diners, Drive-Ins, and Dives website
, and
TVFoodMaps.com
to find all of the Minnesota restaurants that have been featured on their channel in the past and found these 37 (in no particular order) that are still open.
Gallery Credit: Carly Ross