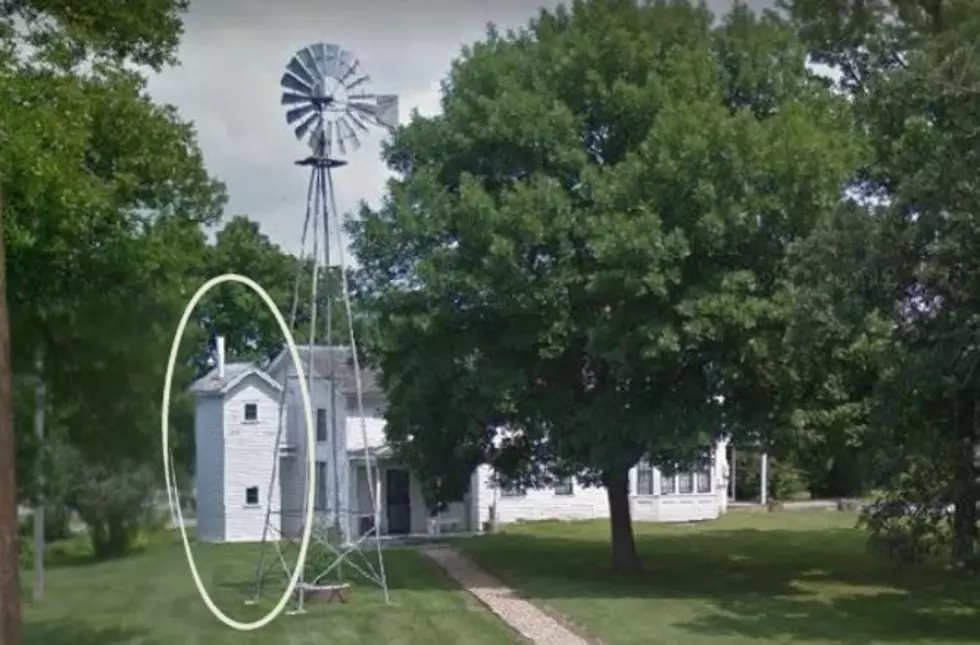 Bizarre Two-Story Outhouse Just 90 Miles from Rochester
Google Maps
In Belle Plaine, Minnesota, about 90 miles from Rochester, Minnesota, there's a bizarre two-story outhouse. The outhouse is actually a part of a historical home, the Hooper-Bowler-Hillstrom House. The outhouse was built by the home's second owner.
The home was originally built 1871 by Sandford Hooper who was a Belle Plaine businessman, according to Belle Plaine's city website. Then in 1886 the Bowler family bought the house and that's when the two-story outhouse was built to accommodate the large Bowler family. Samuel Bowler was a founder of the State Bank of Belle Plaine. The last family to own the home was the Hillstrom family in 1901. Finally, the home was purchased by the Belle Plaine Historical Society in 1975.
How Does the Two-Story Outhouse Work?
When you think about it, two stories and outhouse don't really go together. Roadside America says that there are 3 bathrooms on the top level and 3 on the bottom level. So how does that work out? Apparently, the first-level bathrooms are a little further forward than the top-level ones so the 'waste' can fall from the second floor down to the first behind a wall. I don't think I would ever want to use the bottom level of that outhouse! Thankfully we don't ever have to experience it because it's not open for use. You can take a tour of the historic Hooper-Bowler-Hillstrom House which includes a peek into the famous outhouse!
Speaking of historic homes, a historic Rochester home hit the market recently for the first time in 34 years. Keep scrolling to check out pictures!
Historic Rochester Home For Sale For The First Time in 34 Years
The Plummer Pump House in Rochester Minnesota was just listed to the public for the first time in 34-years. The listing price is $550,000. This house is located right by the Plummer house and water tower. Keep scrolling to see inside and underground!