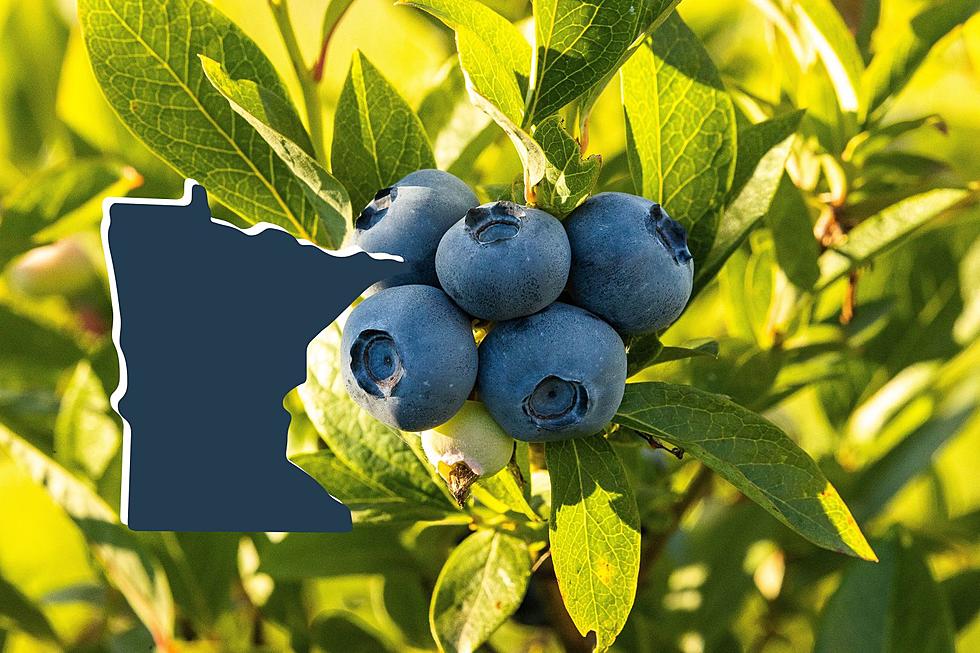 Where You Can Pick Delicious Blueberries in Southeast Minnesota
Alex Ushakoff, Unsplash
We're already at the end of June. With July right around the corner, I was curious about what fruits and vegetables are going to be ready to pick soon. One of those fruits is the delicious blueberry! If you're interested in picking some of your own blueberries this season, here are a few spots around southeast Minnesota where you can do just that with your family.
Pick Your Own Blueberries Near Rochester, MN
There are three spots that I found in our neck of the woods. If there are others that I missed feel free to shout them out. Send me a message on our free app or leave a comment on social media about them.
Berry and Bloom Farm in Chatfield has blueberries you can pick and also farm-fresh flowers you can pick too. So you can pick some blueberries and beautiful flowers while you're out there.
Blue Fruit Farm is located near Winona in the Wiscoy Valley Community Land Cooperative. They grow organic berries that you can pick during the season. You have to set up a time that you can pick blueberries by calling or texting them at 630-437-1167 or emailing them at bluefruitfarm@gmail.com. They have specific driving directions on their site for how to get to them.
Little Hill Berry Farm in Northfield has 14 varieties of blueberries! I didn't even know there were that many. They expect to be open for the season the week of July 3rd but they'll share an update on their website and social media.
5 Spots to Go Tubing this Summer in SE Minnesota
Tubing down rivers in the summer is always so fun. Here are 5 spots near Rochester, MN where you can hit the river on a tube this summer.