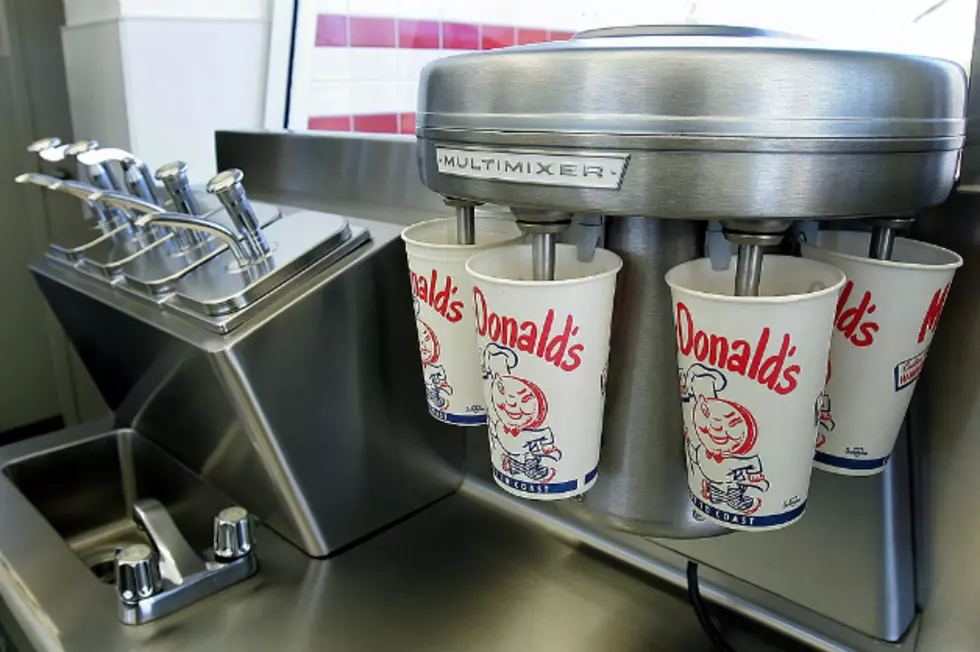 Buy a Shake in Rochester to Support a Charity
Tim Boyle/Getty Images
Once again, in time for spring, St. Patrick's Day and all things green, the shamrock shake is back. For more than 40 years now, McDonald's has brought the shake out to celebrate this time of year. And, just as it has since 1974, McDonald's is using shake sales to donate to the Ronald McDonald House.
This year, McDonald's will give twenty-five cents from each purchase of the classic shamrock shake, new chocolate shamrock shake, or any of the other four chocolate shamrock concoctions it has introduced this year, to support the efforts of the Ronald McDonald House in supporting children battling life-threatening illnesses, and their families.
According to a McDonald's press release, "Qualifying products include any size of the iconic Shamrock Shake, as well as these new flavors: Shamrock Chocolate Chip Frappe, Shamrock Mocha, Chocolate Shamrock Shake, and the Shamrock Hot Chocolate."
So, get into your local McDonald's and grab a chocolate shamrock shake for charity, and for a delicious treat! But you'll have to hurry, because the donations will only happen on shakes from March 11-17, 2017!
I love a good milkshake and I look forward to having one or two shamrock shakes each year when they're around. I'm interested to try the new chocolate shamrock mix. How about you?
Remember last year, when we tried to make our own shamrock shakes? They were okay, but admittedly, not as good as the original! Check it out here: