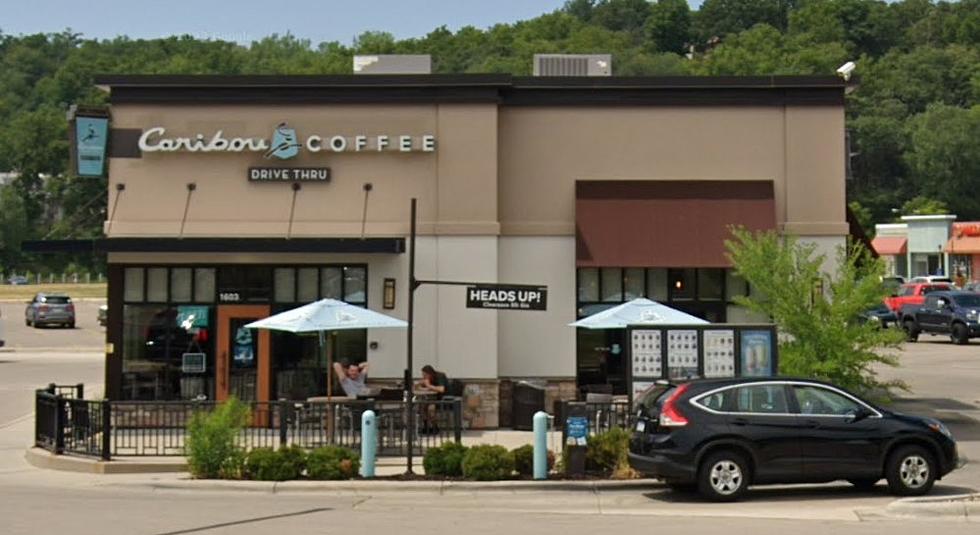 Minnesota Blend: Caribou and Gray Duck Team Up For Spiked Cold Brew
Google
I'm not sure what took so long but your favorite coffee chains are getting into the booze business. Dunkin' introduced a line of alcohol-infused iced teas and coffees a month or two ago and now Minnesota's Caribou Coffee and Gray Duck Spirits have launched a new spiked beverage.
Dunkin's alcoholic drinks come in several flavors like Original Iced Coffee, Caramel Iced Coffee, Mocha Iced Coffee, Slightly Sweet Iced Tea (black tea with citrus and lemon)
Half & Half Iced Tea (half black tea and half lemonade) and Mango Pineapple iced Tea Refresher. For now, the Caribou spiked drink from Gray Duck will only be available in one flavor.
Two Minnesota beverage companies have come together to create a beverage delicious beverage.
Gray Duck Spirits and Caribou Coffee joined forces to create Spiked Nitro Cold Brew.
Find out where to get it below.
Matt Reiter, an exec with Caribou, said his company is excited to team up with Gray Duck and said the coffee chain's cold brew coffee is "the perfect base" for Gray Duck's Spiked Nitro Cold Brew.
Former Minnesota Viking and current Gray Duck partner, Chad Greenway, is pumped about the collaboration too, and says you "can taste the commitment to quality in every sip."
The drink has an ABV of 7% which is stronger than rival Dunkin's drinks.
Where to Buy Gray Duck's Caribou Cold Brew:
Gray Duck's Spiked Nitro Cold Brew is going to be sold in liquor stores all around the state. Click here to locate stores that carry Gray Duck near you.
Keep Reading:  Caribou, one of the 'fast-food' giants of Minnesota, ranks near the top of the list below which ranks chains based on how many locations they have in the state
Most common fast food chains in Minnesota
Stacker
compiled a list of the most common chain restaurants in Minnesota using data from the Friendly City Lab at Georgia Tech.
Gallery Credit: Stacker