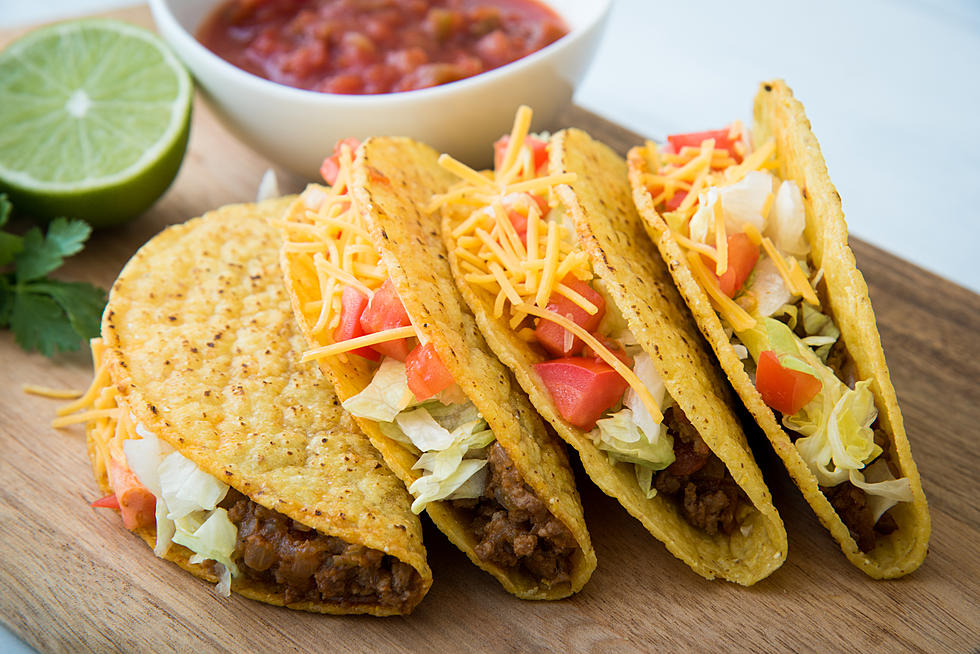 Cinco De Mayo Deals and Discounts for Minnesotans
ahirao_photo
90% of Americans don't know why Cinco de Mayo is a holiday, but most people will celebrate. In case you're curious the holiday marks the anniversary of Mexico's victory over the French at the Battle of Puebla.
Now that you know that, you can start planning where to go for tacos. If you're looking for something quick and cheap there are several fast-food restaurants offering Cinco de Mayo deals today. Check out where to go below.
Cinco De Mayo Deals and Discounts for Minnesotans
5 Tacos for $5.55
When you order on the Taco John's app you can get five hardshell or softshell tacos for only $5.55. *Must be enrolled in TJ's loyalty program.
Free Delivery 
Chipotle isn't charging for delivery on digital orders of $10 or more made on the chain's app or website with promo code DELIVER.
Free Taco
Join the Taco Bell reward club today and you'll get a free Dorito's Locos Taco.
If you'd rather not go to a chain there are plenty of great Mexican restaurants here in Rochester. Looking for authentic Tacos?  Taqueria El Sueno is known for its traditional dishes, and according to Yelp, it's the best place in town for tacos. The Compadres in the Apache Mall, Lucy's Tacos, and La Poblana also rank high on Yelp.
What about Margs? There are several spots in the Med-City to quench your thirst with a delicious margarita. Check out the list below to see the 4 best margaritas in town and open our app to chat with us and let us know your go-to for good Mexican food and drinks.
Top 4 Places to Get a Margarita in Rochester, Minnesota
February 22nd is National Margarita Day! There's no better way to celebrate than checking out one of these 4 spots that are the top 4 places to get a margarita in Rochester, Minnesota according to Yelp reviews.
Stay the Night at a Pizza Farm Just 60 Miles from Rochester
There's an adorable, 16-acre farm in Cochrane, WI, called Suncrest Gardens. It's a pizza farm complete with an Airbnb that you can spend the night in.