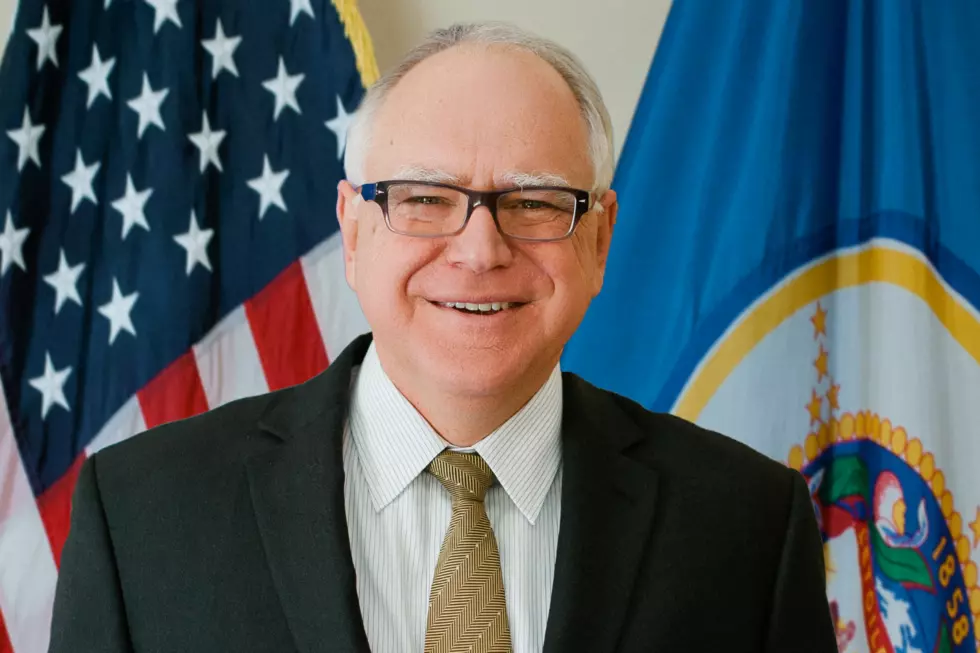 COVID-19: Minnesota Governor Issues 2-Week 'Stay at Home' Order
Office of Gov. Tim Walz
St. Paul, MN (KROC-AM News) - Governor Tim Walz today issued a two week "Stay at Home" order that will take effect Friday night at midnight.
The order requests Minnesotans stay in their homes as much as possible through April 10th to further reduce personal contact and slow the spread of the new coronavirus. He has also ordered extending the order closing Minnesota schools through May 4th and the order that closed bars, restaurants, and a number of other businesses until May 1st.
Minnesotans may leave their residence only to perform any of the following activities and while doing so they should practice social distancing:
Health and safety activities
Outdoor activities
Necessary supplies and services
Essential interstate travel
Care of others
Displacement
Relocation to ensure safety
Governor Walz says the existing restrictions have reduced personal contact in Minnesota by about 50-percent and it's projected the "Stay at Home" order will increase that to around 80-percent.
Walz says the new restrictions are aimed at pushing the date when the number of Minnesota's ICU room hits capacity by 11 weeks, which will buy the state additional time to prepare. He says that could include converting some hotels, arenas, and stadiums into hospitals to meet the coming demand for intensive care units and obtain adequate personal protective equipment for health care workers and others.
The Minnesota Department of Health today reported 25 news cases of COVID 19. That raised the total statewide to 287 with over 11,000 samples tested by the state public health and private labs.  26 people are currently hospitalized due to COVID 19 and 35 people have been hospitalized since the beginning of the pandemic. 12 people are currently being treated in ICU. That up from, 7 on Tuesday.
Locally, 3 news cases were reported today in Olmsted County, which now has a total of 21 confirmed cases.
Enter your number to get our free mobile app