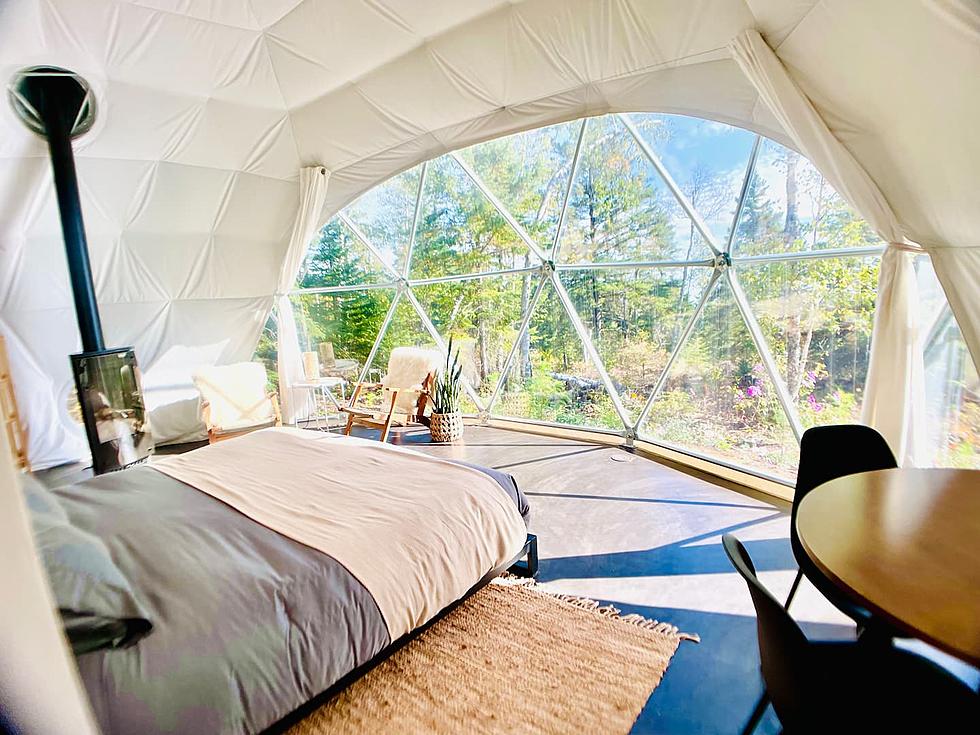 Dome Sweet Dome! Rent This Domed AirBNB In Northern Minnesota
Image Credit:
Hosted by Nicole via Airbnb
Happy Friday! If you are looking for some different ways to experience Minnesota try it from a dome! This geodesic dome located in Tofte, Minnesota is an airbnb opportunity for you to see and experience Minnesota in a different way. The dome isn't located on Lake Superior, but it does offer views of the big lake from the HUGE window in the bedroom.
Now before you worry about it being kind of cold in the dome, it does have a fireplace and heat for those who stay. One thing that it doesn't have, which I am alright with is wi-fi. Who needs it with views like the one from the bedroom.
The airbnb listing of the dome really gives you an idea of what you are in for when you stay.
Welcome to the Dagaz Dome! Dagaz, old Norse for "the light within, daylight, and new beginnings", created the intention behind this space's design and feel. This dome is part of a series of four domes all consciously placed to provide a private, one-of-a-kind experience on the North Shore. This dome is a part of a large dream of ours... to cultivate beautiful, yet sustainable experiences for guests to enjoy. This space sits on an ever-evolving piece of land where long-held dreams are realized.
If you plan on staying, know that it is about a 150 foot walk from the parking area to the dome, and you'll have to cart all your materials into the area, as the owners want to preserve the rustic setting.
Here are some more pictures of the dome that you can spend the night in.
Not into domes, that's cool how about a home like this one?
1909 Home for Sale in Northern Iowa Looks Straight Out of Storybook
A beautiful home for sale in Sumner, Iowa is for sale. It was built in 1909 and looks like it could have been pulled straight out of a storybook!