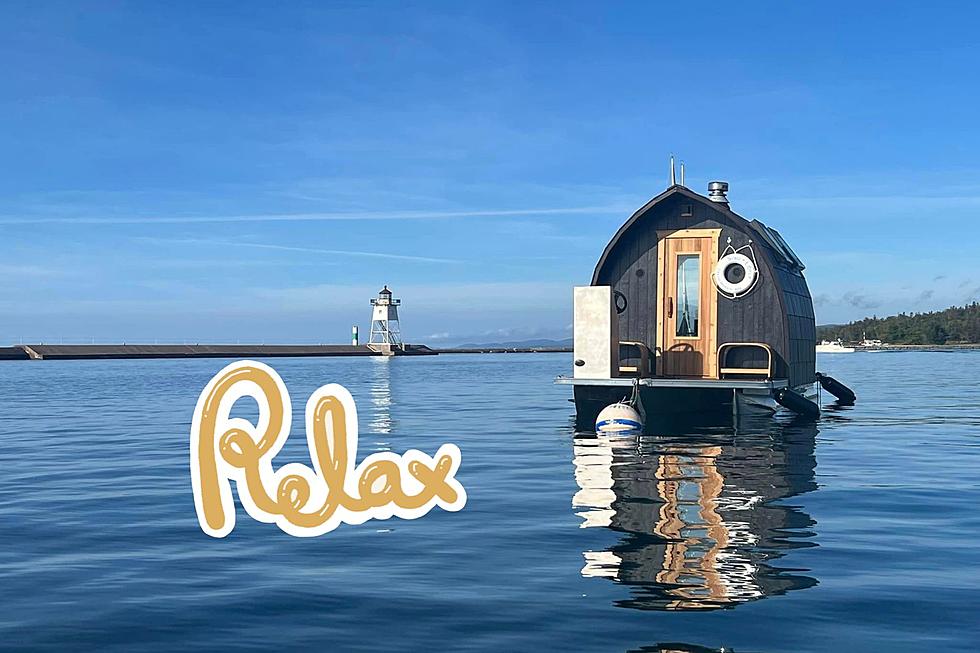 First Floating Sauna in the US is Now Open in Northern Minnesota
Sisu + Löyly, Facebook
Saunas are cool and all but what about a FLOATING sauna? You may think that's absolutely crazy! Well, Sisu + Löyly in Grand Marais, Minnesota said 'hold my beer' and gave us just that. A floating sauna right here in Minnesota!
It's the first floating sauna that's available to the public in the entire US. And it looks like such an amazing place to relax.
Right now they only have bookings open through mid-October. I'm wondering if they'll find a way to keep the floating sauna open in winter though, that would be so cool. Lake Superior doesn't freeze so I'd think it would be possible! You definitely wouldn't want to jump into the lake though like they recommend you do during your session so maybe it won't work out.
First Floating Sauna in the US is in Minnesota
The company Sisu + Löyly has other saunas in the Grand Marais area so they aren't new to this sauna thing. They also definitely aren't the first to do a floating sauna.
According to their website, "Floating saunas are very common to see along the fjords and urban harbors of Nordic countries." They also mention that there are other places around the US working on floating saunas.
If you'd like to try out the floating sauna for yourself, sessions are 50 minutes long and it's just off the dock at Skyport Lodge in Grand Marais. Up to 6 people can be in the floating sauna together and it costs $172.32 for the session. Divide that by 6 people and that's only $28.72 per person. Not bad!
12 Of The Dumbest Questions From Tourists On Minnesota's North Shore
If you live on the North Shore, odds are you've been asked a dumb question by a tourist. Here' are some of the most common stupid questions by tourists on Minnesota's North Shore.