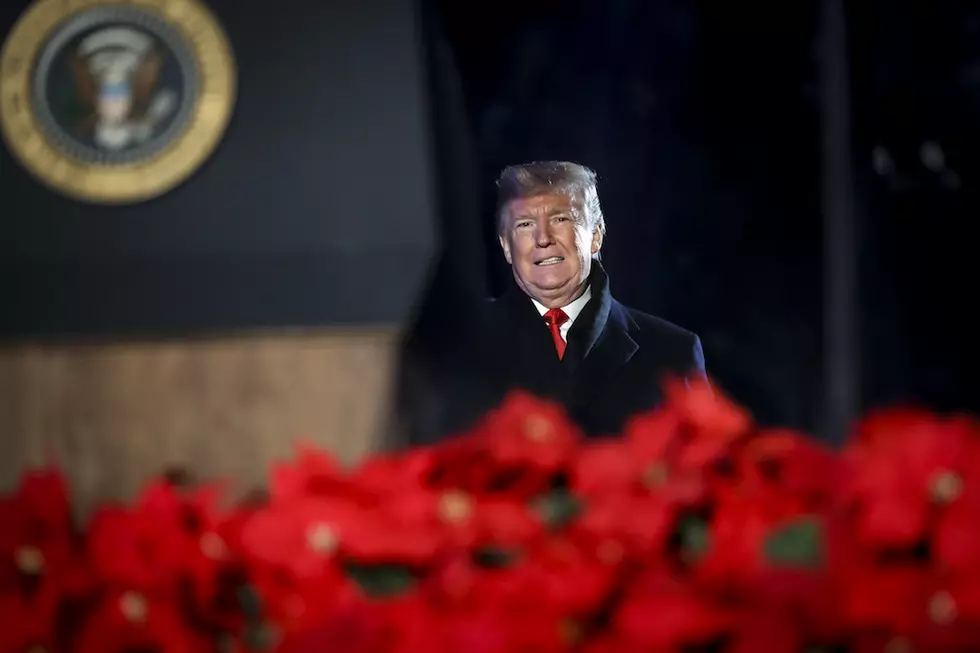 Donald Trump Singing Ariana Grande's 'thank u, next' Is the Worst Thing Ever
Pool-Oliver Contreras/Getty Images
Ariana Grande fans spent much of Friday anxiously awaiting the release of the full-length "thank u, next" music video.
What they got instead was a nightmarish parody, starring none other than Donald Trump. The clip was created by Maestro Ziikos, who cut clips of the President delivering speeches and press conferences, rallies and more to create a video in which the controversial commander-in-chief appears to be singing Grande's smash hit single.
Ziikos' video is just over a minute long, but likely took the evil genius YouTuber behind it hours to make. It opens with comments from other Internet users who, for whatever reason, requested the creation of this particular parody, before Trump's Auto-Tuned voice begins to ring out.
The "thank u, next" cover-of-sorts has been viewed more than 70,000 times. Despite the ever-decreasing popularity of the video's star, Ziikos' parody has been a hit on social media. His comments section was flooded with laughing-crying emojis and excited comments from Grande fans.
"Now we need a Trump speech sung by Ariana Grande," one YouTube commenter suggested.
Another joked, "Omg why this sounds more smooth than the original? It's way better."
"I feel sorry for the person who makes these...he must have listened to more Donald Trump in a few weeks than Melania [has] in her lifetime," a third joked.
The video is making its rounds on social media, but neither Grande nor Trump has responded.
Watch, below. (Sorry in advance.)
Ariana Grande Can't Stop Squinting