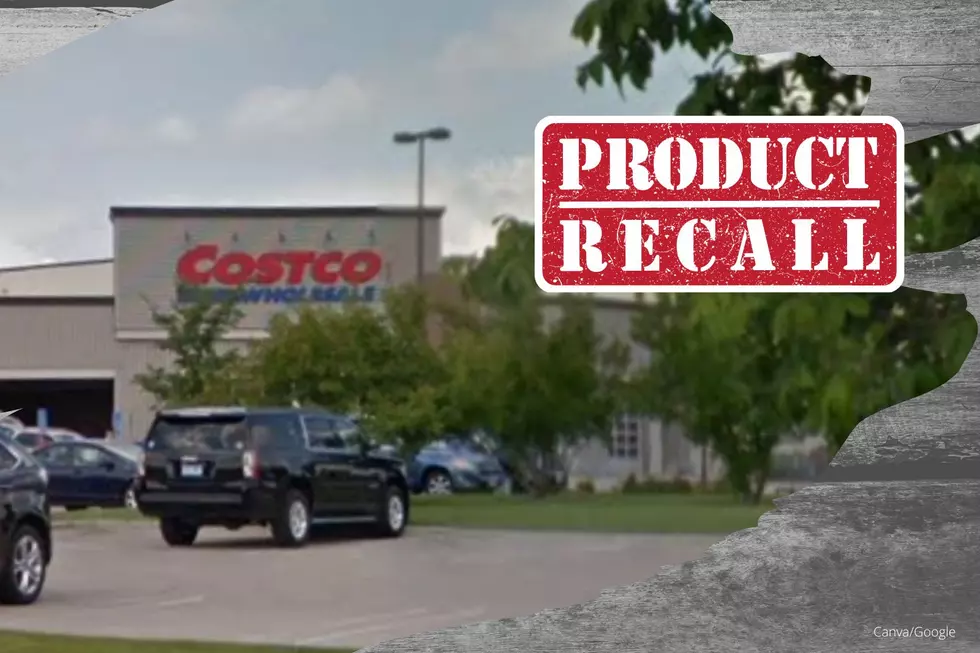 Injury to Child Reason for Latest Recall in Minnesota, Iowa, and Illinois
Google/Canva
I know Costco has some amazing deals!  Everything from bulk amounts of candy, toilet paper, diapers, furniture, and even vacations!  Unfortunately, one of those deals that members snagged has been recalled in Minnesota, Iowa, Illinois, Wisconsin, and the entire United States due to an injury to a child.
Product Sold at Costco Stores in Minnesota and Throughout the United States Recalled Due to Fall Hazard
According to the Consumer Product Safety Commission website, a recall has been issued for a dresser that was sold at Costco.  The reason for the recall was because of a report where the dresser tipped over that involved a 10-year-old child.
Below are a few of the details regarding the product:
PRODUCT NAME:  Samson International's Universal Broadmoore Cayden Gentleman's 9-drawer chests with model/item number M71C3180.
DESCRIPTION:  The dresser is made of wood and the color of the dresser is brown and measures about 49 inches tall, 55 inches wide, and 18 inches deep.
MODEL/ITEM NUMBER:  You can find the model and item number on a label on the back of the dresser.  It will say "Samson International," the model/item number, the month and year of manufacture, and the Costco customer item number 1335751.
MANUFACTURING DATES: The products were manufactured between September 2019 and November 2019.
SOLD AT:  The product was only sold at Costco Wholesale Warehouses and also at costco.com for about $700 between December 2019 through April 2020.
What to do if you have the item recalled that was sold at Costco
If you purchased the item sold at Costco, you are asked to quit using the product immediately and move to an area of your home where kids are not able to access it.  The only exception is if the dresser is properly anchored to the wall.
Consumers should immediately stop using recalled chests if they are not properly anchored to the wall and place them in an area that children cannot access. Contact Samson for a full refund or a free tip-over restraint kit. Samson will provide pre-paid shipping labels so that consumers can remove the chest's drawer slides and return them to Samson for a full refund. Samson will also provide free in-home installation of the tip-over restraint kit upon request. Consumers can also return the item to any Costco Warehouse for a full refund.
Consumers should contact the following for a full refund or tip-over restraint kit:
Samson International at 800-357-0701 from 8 a.m. to 8 p.m. ET Monday through Friday
E-mail at customerservice@samsoninternational.com,
Online at www.samsoninternational.com and click on "IMPORTANT RECALL INFORMATION" at the top of the page for more information.
Love the Outdoors? Here's the Top 10 Most Affordable Places to Live According to Realtor.com
If you love throwing on your Patagonia shirt and grabbing your backpacking gear for a hike, you'd probably love living in Aspen or even Colorado Springs. Unfortunately, the price of housing in those outdoor paradises have increased quite a bit and nature lovers aren't able to make the move to their dream home.
Realtor.com
did a survey recently though and found 10 of the top spots that outdoor lovers can actually afford. They looked at the following criteria as they found the best cities for outdoor lovers:
median listing prices in cities and counties
bike-friendliness ratings from the League of American Bicyclists
number of outdoors-related businesses per household
within a four-hour drive of a national park