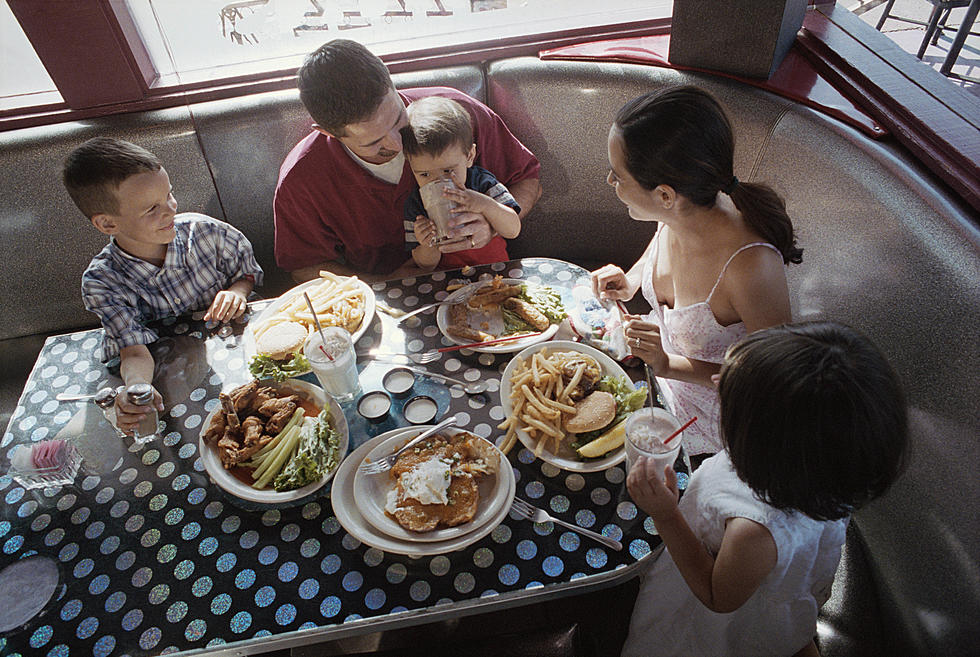 11 of the Best Family-Friendly Restaurants in Rochester
Polka Dot Images, Thinkstock
While there are tons of places to go out to eat in Rochester, Minnesota, they aren't all great settings to bring kids. Maybe the bar scene isn't exactly the place you'd want to bring your kids, or maybe the restaurant is too fancy to bring the family. But thanks to a little research, I have some of the best family-friendly restaurants in Rochester.
If you're wanting to go out to eat this weekend, maybe you want to go out to eat with the whole family to celebrate Valentine's Day, one of these restaurants should be perfect for everyone involved. These are 12 of the best for families according to Yelp. If you have other family-friendly restaurants you'd like to suggest, feel free to leave them in the comments on Facebook!
Purple Goat
Purple Goat has a fun atmosphere and food that your kids will surely like. Plus their desserts are so fun!
Chester's
If you've been shopping at the Galleria this is a convenient, kid-friendly place to stop.
Canadian Honker
They have a 'Little Honker' Cheeseburger on their menu. Come on, that's so cute!
The Half Barrel
If you're looking for good drinks but the kids are coming along, The Half Barrel is a good spot.
Victoria's
Is the family craving Italian food? Victoria's is the spot!
Los Arcos
Or if you're feeling Mexican food, the hit-up Los Arcos with the kids.
Hot Chip
Hot Chip has so many burger options, everyone will surely be pleased.
Newt's
Newt's has food that everyone is familiar with, which makes it a great spot for the whole family.
Workshop Food Hall
With so many options, you can't go wrong at Workshop Food Hall.
Whistle Binkies on the Lake
Especially when it's warm out and you can sit outside, Whistle Binkies on the Lake is an awesome, family-friendly restaurant.
Jersey Jo's
Looking for some big ole sandwiches? Take the family to Jersey Jo's for Philly Cheesesteaks!
Listen to the Get Up & Go Morning Show w/ Dunken & Carly On-Demand below, with the 106.9 KROC app, and on the following podcasting services:
Apple | Google | Spotify
34 Stores and Restaurants We Want to See in Rochester in 2022
There are obviously tons of stores and restaurants around Rochester and in the surrounding area, but of course you can't always please everyone. These are the stores and restaurants we hope will come to Rochester in 2022.