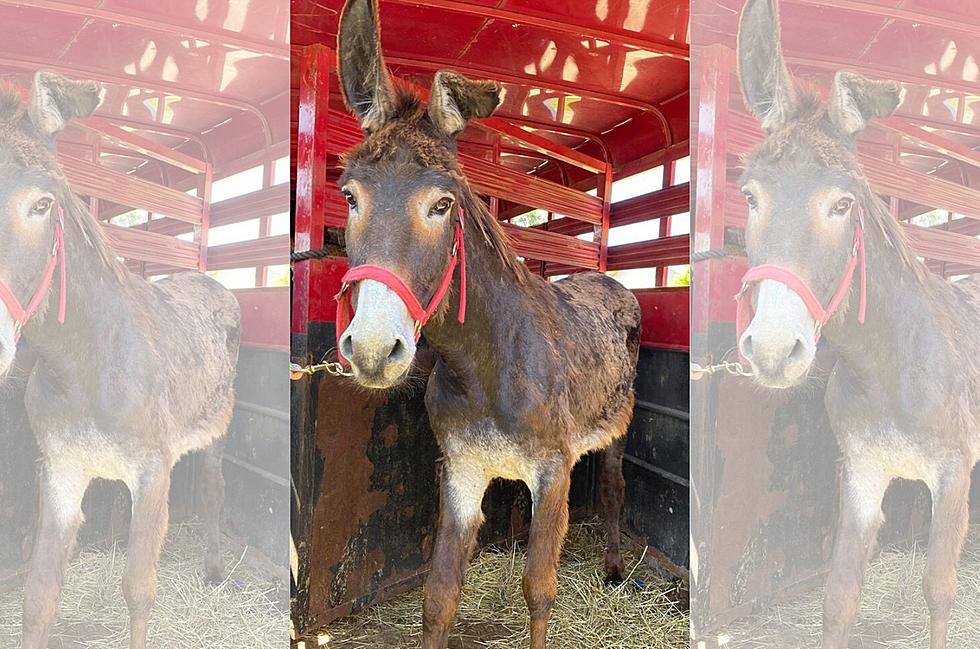 Floppy the Donkey With a Broken Ear is Looking for Her Forever Home
Pony Tales Refuge & Rehab, Inc./petfinder
It's not every day that you see a donkey up for adoption! Floppy the donkey is in search of her forever home. She is currently at Pony Tales Refuge and Rehab in Colfax, WI. Colfax is about 2 hours from Rochester. It's a bit of a haul but hey, if you're in search of the perfect donkey to add to your family it might be worth the drive!
Pony Tales Refuge and Rehab says on their website that they take in any horse. It doesn't matter their "age, breed, training, background or behavior." Each horse (or donkey in this case) is evaluated by their veterinarian and also a training team. They determine the "quality of life and stability" to be able to determine how to move forward with the horse in order to get them ready for their forever home.
On the posting about Floppy on Petfinder, they say that she is broke to ride "but she is in need of some TLC" first. They say that she is very thin, she's infested with lice right now, and one of her ears is broken. :( They also say she had "horrible feet" when they first got her.
Floppy has bay and grey coloring and she's 12 years old. As of their last update on Floppy on Petfinder, it sounds like they still need to do a full evaluation of her. Once they know more they'll be able to help her properly and get her ready for her new, loving home!
Enter your number to get our free mobile app
Hang out with Carly Ross on Kat Kountry 105 weekdays 6 - 10 AM,
The Mighty 920 KDHL weekdays 9 AM - Noon,
and 106.9 KROC weekdays 9 AM - Noon!
YIKES: Look Inside Minnesota's Least Expensive Home