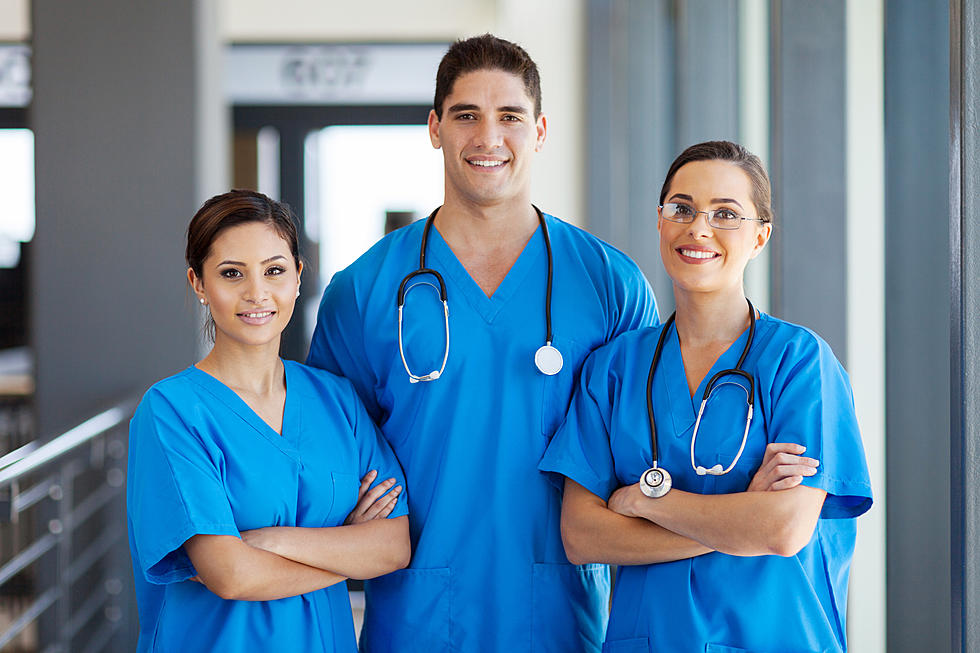 List of Minnesota Restaurants Offering Freebies and Discounts to Nurses on National Nurses Day
michaeljung
In 1982 President Ronald Reagan signed a proclamation to create "National Recognition Day for Nurses" to celebrate the amazing impact nurses make in the healthcare field.
National Recognition Day for Nurses is now known simply as National Nurses Day and is observed each year on May 6th. To mark the day, and honor these scrub-wearing heroes, several Minnesota restaurants will be offering freebies and/or specials. See the list of deals below.
Did you know there are more than 130,000 registered nurses working in Minnesota?
There are a lot of different types of nurses, but they all have one thing in common. They work extremely hard! 75% of the nearly 2,000 nurses surveyed by Nursing Standard said they rarely had time to take a break.
The survey showed that half of nurses don't even have enough time to grab a drink of water and some even said their workload was so crazy that they didn't have time to snack or eat during their shift.
They deserve a little recognition!
List of Free Food and Deals for Minnesota Nurses on National Nurses Day
Potbelly Sandwich Shop is giving nurses a free cookie or drink when they purchase an entrée between May 6 through May 12. Just show your work ID or badge when ordering any entrée.
---
Next up: A free sandwich!
Firehouse Subs is offering a free medium sub to nurses when they purchase a medium or large sub, chips and drink, on May 6 or May 7.
To claim the offer you need to show proof of employment.
---
Next up: Free Coffee!
Scooter's Coffee is giving nurses and healthcare workers a free medium-brewed coffee on Friday. May 5th.
*Limit one per customer. Must show healthcare ID.
---
Next: Enter to win food for your team
Chipotle has "Burrito Care Packages" up for grabs and says they're giving away over $1 million in free Chipotle to the healthcare community. You have to sign up here to be entered to win the free food.
---
Next: Half-Off Offers
Red Cow is celebrating all nurses in the healthcare industry by offering nurses 50% off their meals on Saturday, May 6. That's not all though. Nurses that eat at Red Cow on Saturday will also receive a voucher for 50% off a future meal.
Guests must simply show their hospital ID to receive the offer.
12 Celebrities Who Have Been Patients at Mayo Clinic in Rochester, Minnesota
When you are one of the best hospitals in the world, you are going to attract some celebrities. The Mayo Clinic in Rochester, Minnesota has seen quite a few throughout its history.