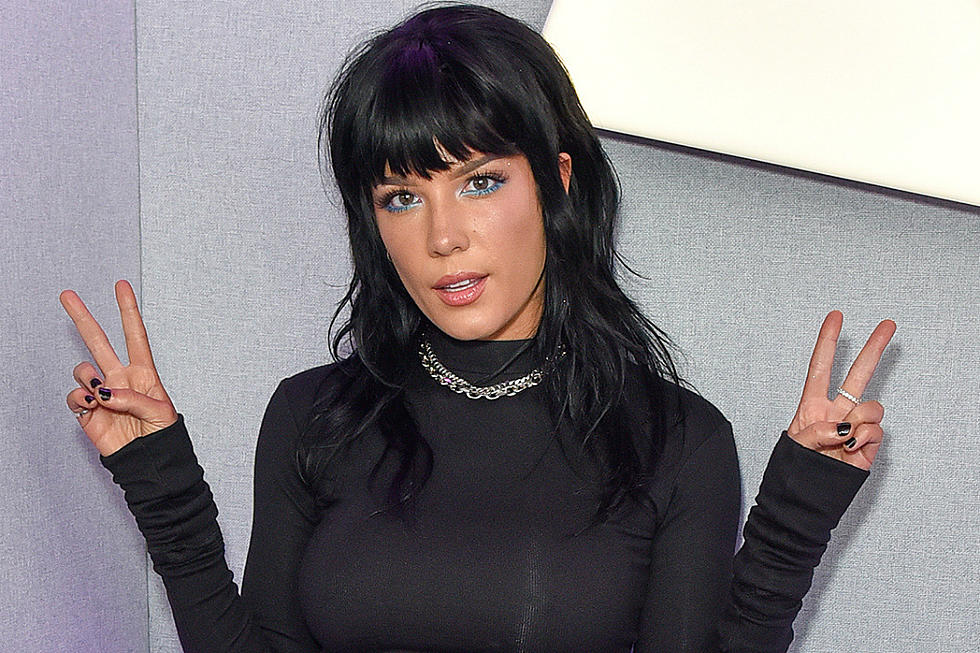 Halsey Shows Off New Rainbow Hair: See Photos
HGL, Getty Images
Halsey just got a rainbow hairstyle and it's the perfect summer look.
On Wednesday night (July 31), the pop star showed off her latest hair evolution, posting two photos of herself on Instagram with a new set of multi-colored bangs, which fade from red to orange to purple and blue. She captioned the images with a series of emojis, including red cherries, an orange peach, a yellow lemon, as well as blue raindrops and ocean waves, which match the colors in her hair.
Check out Halsey's new rainbow hair in the photos, below:
The "Without Me" singer's new hairstyle comes hours after she revealed details about her upcoming third studio album. Taking to Twitter, she revealed her new songs "are all so different," adding that "they're "truly the best and most concise songwriting that has ever come out of me."
She also described her favorite song on the record "has a hint of bubblegum" even though she "usually favor[s] the darkest of the dark songs."
"whatever you're expecting it to be, it's not gonna be that. no matter how smart / on-to-me you think u are," she teased.
The Evolution of Halsey's Hair