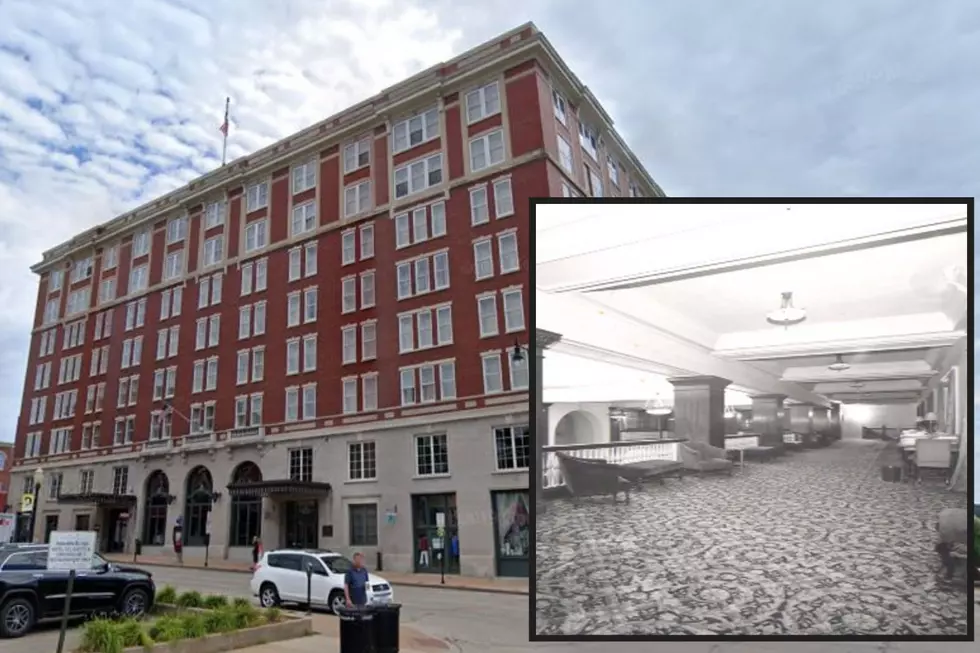 Iowa's Oldest and Most Luxurious Hotel is Also Extremely Haunted
Hotel Julien Dubuque
I was reminded of this hotel while visiting family in Iowa. I also learned that said hotel is haunted! Color me intrigued, I love haunted stuff! This hotel is the oldest in the entire state of Iowa and it's also a very nice hotel. But if you spend the night you may or may not have some strange encounters.
When my brother and I were kids we would go spend a long weekend at my grandparents' house in Iowa. Just the two of us, no parents, heck yeah! When I was visiting my family a few weeks ago my grandpa reminded me that on one of those trips, the four of us stayed in this nice hotel in Dubuque called the Hotel Julien.
Hotel Julien History - Dubuque, IA
The Hotel Julien was built originally in 1839 under the name Waples House, according to the hotel's website. It "was furnished extravagantly and was known far and wide for its gourmet cuisine." Unfortunately, a fire burned down much of the building but they took what was left and rebuilt it.
Famous People Who Have Stayed at Hotel Julien
Because Hotel Julien was well known for it being so extravagant, plenty of celebrities stayed there. According to the hotel's website, those celebrities include Abraham Lincoln, Buffalo Bill, Cody and Mark Twain, and even Al Capone.
The rumor about Al Capone is that whenever things were getting a little dicey for him in Chicago he'd make the trip up to Dubuque and hide out in the Julien Hotel. Some say he even made an underground garage to hide his cars so he could stay undercover.
Hotel Julien Hauntings
While my grandpa was reminding me that we stayed at this hotel, he also told me that the place is supposedly haunted. According to Only In Your State, both guests and staff have apparently seen a person in vintage clothes floating in the halls of the top floors. There are also people that believe Al Capone himself haunts the Hotel Julien.
Whether you believe in ghosts or not, the Hotel Julien is an amazing place to visit. I'm quite tempted to go and check it out again now that I know it could be haunted.
St. Paul's 'Most Mysterious House' Might be Haunted and You Can Spend the Night
A unique place to stay in St. Paul, MN might also lead to some paranormal interactions. It has been named the 'most mysterious house' in St. Paul but it also may be haunted.