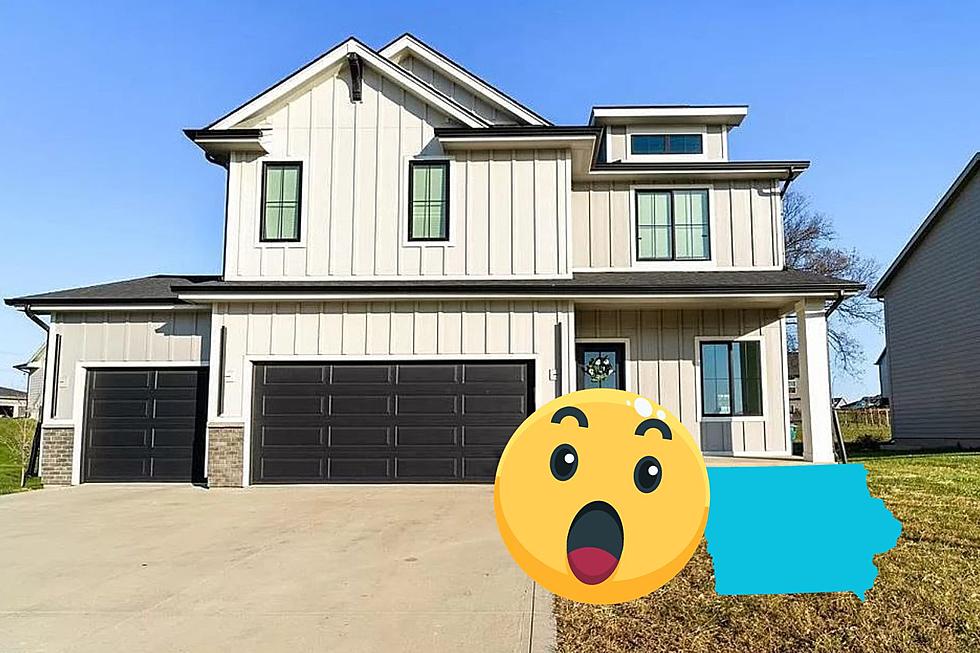 Iowa Home for Sale Has Some Crazy Amenities and a Garage Like You've Never Seen
Gilbert Gonzales, Iowa Association of Realtors via Zillow / Canva
I found a home for sale in Urbandale, Iowa that caught my eye. Not because it's beautiful and not because of the nicely designed rooms, but because of the lounge area with floor-to-ceiling windows that look into the garage.
Whoever built this house or remodeled this house really loves their cars. Like, a lot. The house is super nice, I love it, but I would feel so self-conscious about the garage. Our junky cars would be sitting in there, not a fancy Bugatti, and we'd store so much in there that having those floor-to-ceiling windows looking at everything would be awful.
ALSO READ: Former FBI Agents Release Podcast About Jodi Huisentruit
Iowa Home for Sale Has Some Crazy Amenities and a Garage Like You've Never Seen
This home for sale in Urbandale, Iowa has some really nice amenities like a movie theater and a pool. But there's one that I've never ever seen in a house before.
Gallery Credit: Carly Ross
Amazing Church-Turned-Home for Sale Just 40 Minutes from Rochester
A church that was turned into a home, with the possibility of it being a duplex, is currently for sale. It's a short distance from Rochester, MN in the town of Altura, MN.
Gallery Credit: Carly Ross