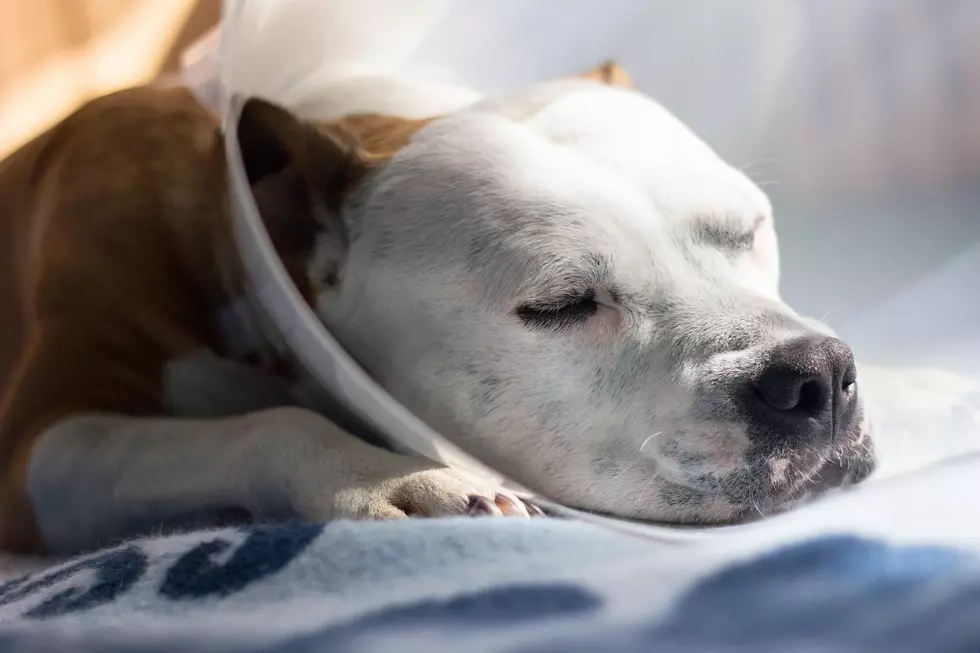 Dog Dumped At Wisconsin Shelter In Freezing Cold Overnight
sanjagrujic/Thinkstock
Last Friday a video camera caught a man pulling up to a shelter in Wisconsin when it was closed and tying the dog by his leash to the door and taking off. The temperatures were freezing and you can see in the video the dog trying to follow his owner but he could not move past the length of his leash.
This is a heartbreaking situation that is all too common of animals being dumped at shelters or even left tied to trees or just plain abandon at their home.  Initially, many people's reactions might be anger toward the owner leaving that poor dog alone in the cold scared and confused.
The Eau Claire County Humane Society released a statement on Facebook:
While we would never let fees be a barrier when it comes to surrendering animals, ECCHA has a policy in place to collect a small surrender fee to help cover the cost of the care for the time they are at the shelter. The surrender fee is dependent on vaccination status if they are altered, and if they are in or out of the county. The welfare of the animal is at the forefront, and if needed for the situation we will work with anyone who sees this as an obstacle to give their animal the care they need.
This can be a learning experience for everyone who has a pet or is thinking about getting a pet. I have two dogs and I will admit it can be stressful at times, they can be a lot of work and it is expensive too. It is not for everyone and it is a BIG commitment. Little dogs like mine can live to be 20 years old. So with that in mind sometimes it does not work owning a pet, but I feel that you owe it to that animal to rehome them if possible, and if not do the right thing and surrender them locally at Animal Allies in Duluth.
They do charge a surrender fee as well but will work with someone who may have trouble paying the fee. This money goes towards the care of the animals it is not meant to punish the person surrendering their pet. For many people, this is a devastating thing to have to do and these facilities understand that and empathize with how hard this can be. Thankfully the owner came forward and surrendered the dog who is now named Gus and he can be put up for adoption.
Items You Will Need For A Small Dog
10 Holiday Foods That Are Harmful To Dogs