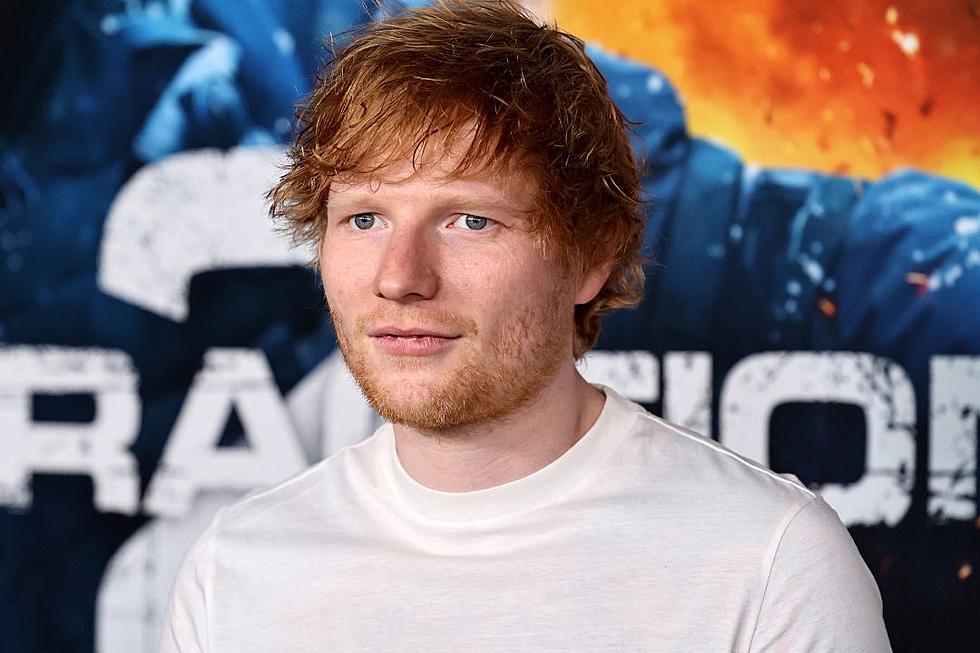 Why Ed Sheeran Will Never Headline the Super Bowl Halftime Show Solo
Jamie McCarthy, Getty Images
Ed Sheeran says he will never headline the Super Bowl Halftime Show on his own.
While speaking to Andy Cohen on the latter's Deep & Shallow Podcast on SiriusXM, the "Thinking Out Loud" singer revealed why he has no plans to perform at the Halftime Show in the future — at least, not by himself.
"I think that would be the only way that I would do it... is if I was joining someone else," Sheeran said.
Sheeran added that the Halftime Show is "an American thing," and that his more acoustic style would not be a good fit for the big event.
READ MORE: Ed Sheeran Helps With Couple's Gender Reveal Announcement
"I don't have pizzazz," he elaborated, noting his show would simply not be able to keep up with the exciting headlining sets of artists such as Katy Perry, Lady Gaga and Beyonce.
"Like, all of these amazing performers — I'm just not that. I'm not gonna have dancers on stage. I'm not gonna have fireworks and blah, blah. I just can't, that's not me. I don't think that anyone wants to see me do the Super Bowl, either," Sheeran continued.
The Grammy-winner joked that the most he could do would be to "wear sparkles for it," before reiterating he would rather perform as someone's guest.
Sheeran was previously in talks to join Coldplay for their Halftime Show set in 2016. The singer would have performed his song "Thinking Out Loud" alongside the band.
Unfortunately, the collaboration never manifested, and Coldplay were instead joined onstage by Bruno Mars and Beyonce.
The Most Unforgettable Halftime Show Moments Ever
Discover the 25 most iconic, controversial and unforgettable Super Bowl Halftime Show moments ever.