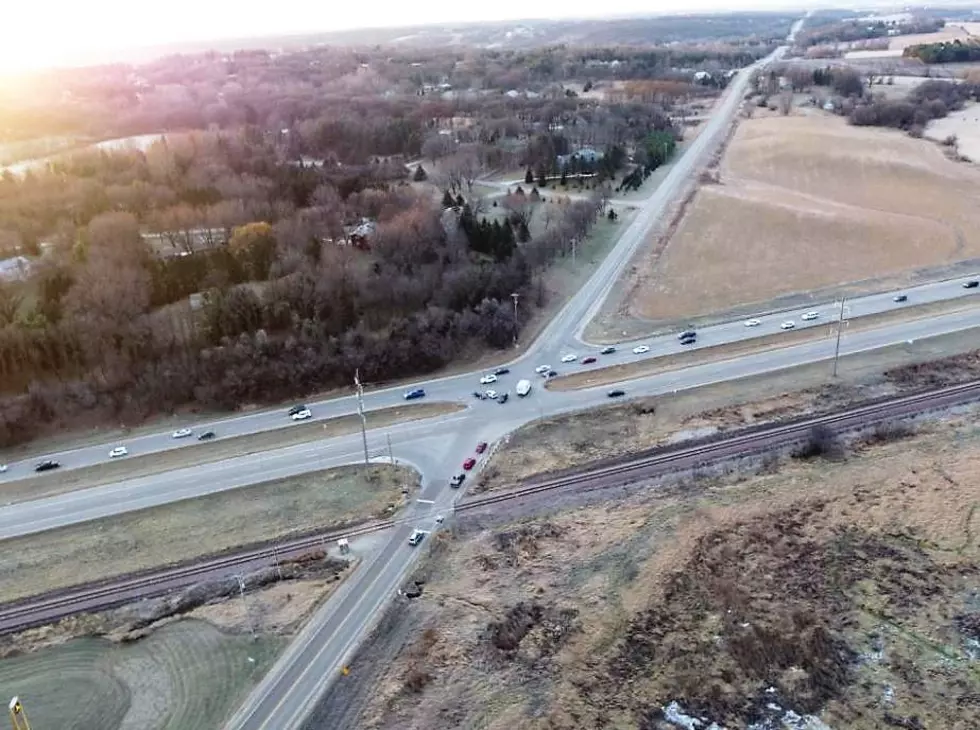 Rochester Area Interchange Funding Included in Minnesota Infrastructure Bill
photo credit: Olmsted County
St. Paul, MN (KROC-AM News)- The Minnesota legislature made history in the final moments of the 2023 session Monday night. 
Lawmakers passed a $2.6 billion infrastructure bill, which is the largest in state history. It heads to the desk of Gov. Tim Walz after achieving bipartisan support in the House and Senate. 
The package includes funding for several Rochester-area projects, including money to construct an interchange at the intersection of Hwy. 14 and Olmsted County Rd. 44 between Rochester and Byron, an intersection that Olmsted County officials describe as one of the busiest and most dangerous in southeast Minnesota. Rochester-area law makers made a push last month to win funding for the interchange along the road that sees an estimated 30,000 motorists daily. 
The push included testimony in the Senate Transportation Committee from Olmsted County Commissioners David Senjem and Michelle Rossman. The bill introduced to fund the interchange called for more than $84 million with half being borrowed and the other half coming from Minnesota's general fund. A news release issued by Olmsted County Officials Tuesday afternoon says lawmakers awarded the county $5 million to go towards the project. 
Intersection safety improvements along the corridor connecting Rochester and Byron have been an area of focus for local and state transportation officials. MnDOT closed two of the highway's median crossovers, including the crossover at the intersection of Hwy. 14 and County Rd. 44. 
Along with funding for the interchange, Rochester DFL Rep. Kim Hicks say the historic legislation also allocates state dollars to fund  the Rochester Community and Technical College Heintz Center Design, Willow Creek Trail, Olmsted County Pollution Control, Rochester Park-and-Ride Design, Olmsted Graham Park Redevelopment, City of Rochester Regional Parks, Children's Museum of Rochester, Flood Hazard protection for Kasson, Root River State Trail, Chester woods Trail, North Zumbro Sanitary District.
"This infrastructure bill delivers important and needed projects for our area," Hicks said in a statement. "Our quality of life will be enhanced by these investments. As a mom, I understand the importance of these projects and the benefit for our families. This is a bright day for our local communities and communities throughout the state."
The $2.6 billion package bonds $1.5 billion and calls for $1.1 billion in spending from the state's general fund. The bonding bill also includes $300 million to help the state's struggling nursing home, a provision that got Republican Lawmakers on board with the bill. 
Story Updated to reflect state funding Olmsted County was given for the Hwy. 14/County Rd. 44 interchange
Wow! Check out how Rochester has changed throughout the years in these Google photos.
As we are soaring down Hwy 52, it is hard to imagine what life was like in our town before the Target store was built where it is today. Or the house that you live in now, at one point in town, that wasn't there. In fact, Rochester has grown so fast throughout the years, most of our houses weren't even around 50 years ago! Don't believe me? Look through these photos to get a glimpse of what Rochester was like years ago.