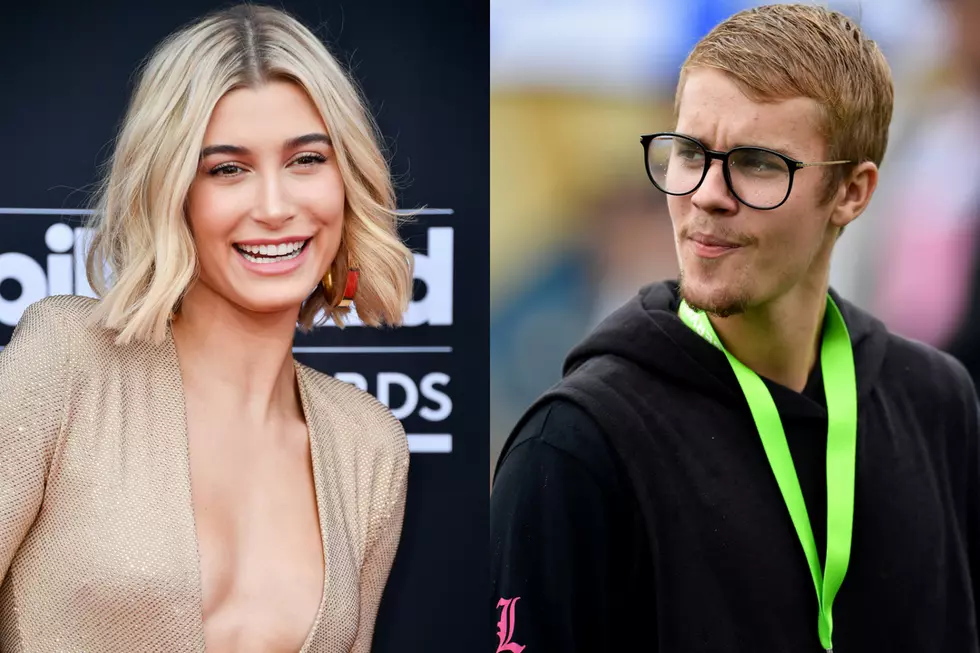 Justin Bieber + Hailey Baldwin Have Already Picked Their Bridal Party
Frazer Harrison, Getty Images; Stuart Franklin, Getty Images
It may be less than two weeks since Justin Bieber proposed to Hailey Baldwin in the Bahamas, but the fact that the couple's already picked their bridal party should come as no surprise considering they got engaged just weeks after rekindling their on-again-off-again relationship.
Baldwin's aunt Kim Basinger, mother of her cousin Ireland Baldwin, spilled the tea to Us Weekly on Tuesday (July 17).
"Oh, it'll be fun. [Hailey's sister] Alaia [Baldwin] and [cousin] Ireland, they're in the wedding. So believe me, I just — it's cool!" she gushed. "I think it's sweet. It's a very sweet thing. Happiness ... We're living in some really dire times right now."
The 64-year-old actress also addressed the quick engagement. "I'm very, very happy for Hailey. I think it's a good thing. I think Justin's a cool guy. I don't really know him at all, but Ireland does, you know?" she said. " I think he's come through a rough road. He's a really cool kid. I pray for them. I hope they're cool. I hope they're happy! It's wild! I think it's wild!"
So we know Alaia and Ireland will be helping walk Hailey down the aisle, now we're dying to know who else the couple chose to help them celebrate the special day!
The 19 Quickest Celebrity Engagements