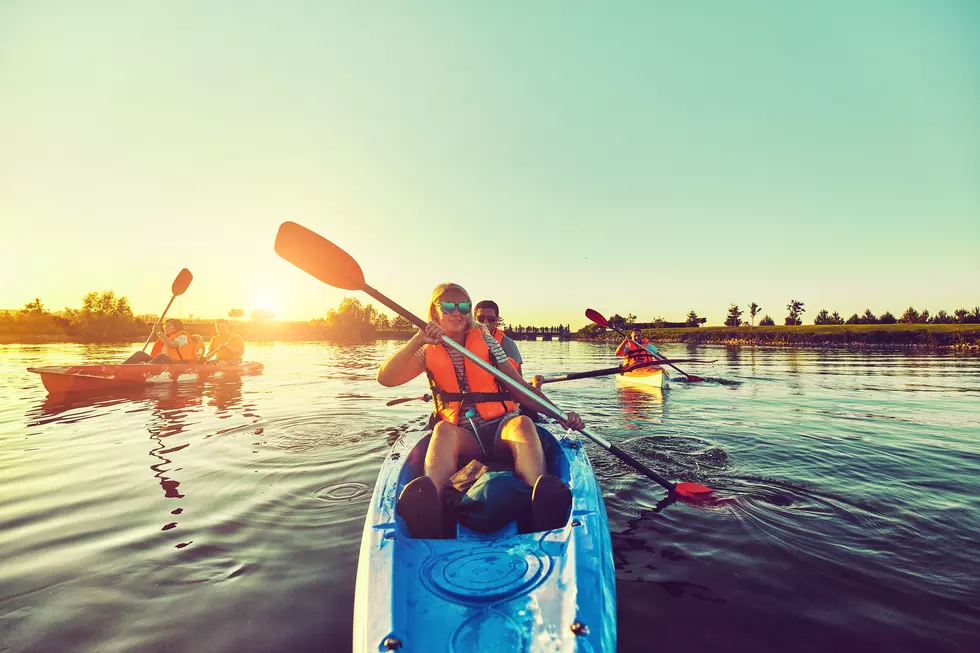 Kayak Kiosks Give You a Contactless Way to Rent Kayaks in Southern Minnesota
Getty Images, 6okean
There's a really cool, contactless way to rent kayaks and canoes in Southern Minnesota. These kiosks are in Albert Lea and are run by a company called iPaddlePort. It gives us an easy way to rent sport equipment.
In order to rent a kayak or canoe you have to reserve one ahead of time online HERE. You'll select a date, a location, what equipment you'd like, and what time frame you'd like to rent it for. It's super easy and it's also pretty affordable too. For example, you can rent two kayaks for $28 and you get to use them for 3 hours.
When the day comes that you reserved the kayak or canoe for, all you have to do is go to the site and use the Access Code that they email to you to access the equipment! It's super cool and like I said, totally contactless, so very COVID friendly.
There's other sport equipment that can be rented via iPaddlePort in Albert Lea too. For example, you could rent pickleball, disc golf, horseshoes, ping pong, bikes, and snowshoes too in the area. I think this is perfect if you have a family reunion or something and you want outdoor activities but you don't own the equipment.
If you're looking for more ways to get outside and enjoy nature, on top of these kiosks, you could visit our many amazing waterfalls in Minnesota. Keep scrolling to check out a scenic waterfall loop in Southern Minnesota.
CHASING WATERFALLS: This Scenic Minnesota Waterfall Loop is the Perfect Weekend Road Trip